Last Updated: August 8, 2020
As an Instagram user, there are a variety of people you follow. They can range from close friends and family to famous celebrities. But today, we are not here to talk about a famous celebrity or even any new feature on Instagram. Instead, we are here to talk about an upcoming influencer named Shirin Bhasin (@dillidays).
About Shirin Bhasin
From her Instagram handle – @dillidays – it's quite obvious that she belongs in the capital of India. As an entrepreneur and digital marketer, Shirin loves to dig deep into the way the digital industry works.
You might be thinking about what sets Shirin's account apart from other influencers on the platform. For starters, her pictures are taken by herself and not a professional photographer. This gives her page a look that is relatable for the general public.
Her aim is to become one of the top fashion influencers on Instagram. That is why she started this Instagram handle so that she can reach more people who are interested in the same thing.
Shirin Bhasin's Education
Shirin graduated from Hansraj College and went on to do her Masters in Business Administration (MBA) in Marketing at Cardiff University. Not only this, but Shirin has also received the following certifications from Google and Bing:
Google Search Ads
Google Display Ads
Google Search Ads 360
Google Local Listings
Google Digital Sales
Bing Ads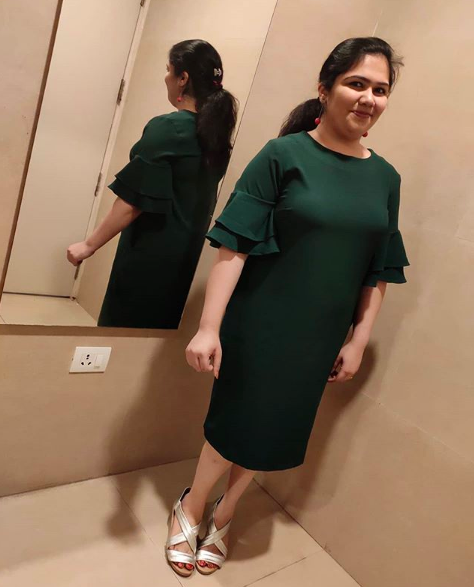 Shirin's Interests
Shirin is a complete foodie and Bollywood maniac. Whether it is a new cafe around the corner or a new movie, she will be first in line to try it out.
Being from Hansraj College, she knows the best places to hang out around Delhi University's north campus. So, if you're looking for a recommendation for a place to eat out in Kamla Nagar, you know who to contact!
Follow Shirin on Instagram today and stay up to date with what she has to say.
With over 4240 followers on Instagram, Shirin's page is picking up with speed. At Entertainment's Saga, we hope she becomes a well known Instagram fashion influencer soon!
Know any other micro-influencers in India who should be showcased? Comment below and we'll write an article on them!
Entertainment's Saga's aim is to provide you with the latest entertainment news in India. Follow us on Facebook, Twitter, and LinkedIn for regular updates.
Read More From Entertainment's Saga: