It's official! Bollywood singer Neeti Mohan and Nihaar Pandya are expecting their first child! The Bollywood singer announced the wonderful news in an Instagram post, where they told their fans that the Bollywood couple is going to be parents. The pictures showcased in the post are from the couple's pregnancy photo shoot.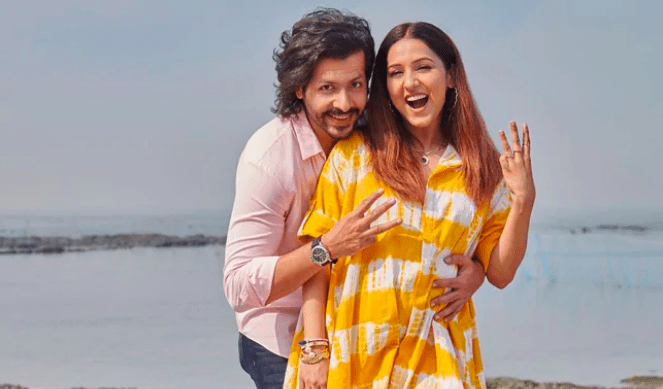 In the caption, Neeti Mohan wrote:
1+1= 3. Mommy to be and Daddy to be… what better day to announce than our second anniversary!

Source: Neeti Mohan's Instagram Post
Soon after, Bollywood celebrities such as Tahira Kashyap, Shraddha Kapoor, and Gauahar Khan commented on the Instagram post to congratulate the couple on the good news.
Singer Neeti Mohan and Nihaar Pandya's Wedding
The Bollywood couple got married on February 15, 2019, at the Falaknuma Palace in Hyderabad. While the wedding was as extravagant as a Bollywood wedding can get, the wedding reception had been indefinitely postponed. This was because Neeti Mohan's father fell critically ill and he was later admitted to the ICU.
On the topic, Neeti Mohan's sister, Mukti Mohan, said "Dad cannot take too much physical stress, so we had kept him in the hotel room. He was not to be seen at the mandap and people freaked out. We had called the doctors to the hotel room and they suggested that he should be shifted to the hospital."
We wish the Bollywood couple all the best as they enter a new phase of their lives together as a married couple and proud parents.
For the latest Bollywood hot gossips online, stay tuned to Entertainment's Saga – home of the latest entertainment news in India. Follow us on Facebook, Twitter, and LinkedIn for regular updates.
Read the Latest Bollywood Hot Gossips Online: