Not everything that glitters is gold! This proverb sets right upon the present condition that Bollywood is looked at. One of the second highest-earning film industry lauded all over the world has some really shady elements to it. Sushant Singh Rajput rose to stardom from a tv show Pavitra Rishta to his first Bollywood movie Kai Po Che. His untimely death has shaken almost everyone. This also brought to light the topic of nepotism in Bollywood.
In a recent interview with Arnab Goswami, veteran actor Shatrughan Sinha revealed some insights on the same. It exposes groupism and mafia culture that has ever been persistent in the Bollywood industry.
Veteran Actor Shatrughan Sinha's Eye-Opening Interview
Ever since much loved Bollywood star Sushant Singh Rajput's suicide, the entire Bollywood industry and the nation is left in a state of shock. No suicide note has been found to explain the reasoning behind his death. His death has exposed some really deep-rooted shady connections of Bollywood to the mafia. Along with this, the behavior of forming groups within the industry has been around ever since.
Talking in the context of Sushant Singh Rajput's demise, Shatrughan Sinha talked about the way once the superstar Govinda was sidelined in his most difficult days. He revealed a shocking charge of groupism played against Govinda while scenes he shot for a film were taken over by someone else without his knowledge. Furthermore, veteran actor Shatrughan Sinha regarded Govinda to be far better than 99 percent of the current lot in the industry. He feels that Govinda deserved better treatment than just being forgotten forever. The ex Lok Sabha M.P disclosed that the mafia culture of Bollywood has been rampant ever since the 1960s. He further expressed that politics is a better place than Bollywood and openly called this industry as vicious and merciless.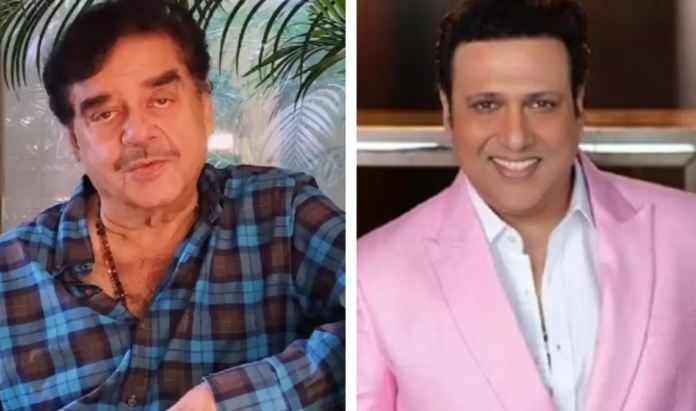 Bollywood actress Kangana Ranaut has been calling this a murder ever since the actor's untimely death owing to the mental distress he was subjected to. She has also been pointing out the ills of nepotism in Bollywood working against the fresh and deserving talent in the industry.
All we hope that truth comes out sooner than later and the late actor who left us at a very young age is served justice.
For more such latest Bollywood celebrity news, keep reading Entertainment's Saga. Follow us on Facebook, Twitter, and LinkedIn for regular updates.
Read More From Entertainment's Saga: