With the heated debate around nepotism in Bollywood, a recent news surfaced the internet about Bobby Deol and his battle with depression. The Barsaat fame Bobby Deol had a candid interview where he opened about his personal life and the depression he had been dealing with. Here's the full story!
Bobby Deol Bounces Back From Depression
Bobby Deol fans had been missing the star from the big screen for a long time now. In a recent interview, the actor admitted that his disappearance from the screen is because of his depression and alcoholism. He mentioned that it was due to the lack of work for him in Bollywood. This made him feel that no one wanted to work with him. That led him to sink deep into depression and in the company of alcohol.
The Support From Family
The 51-year-old actor talked about the constant self-pity he felt for himself. He appreciates and says thanks to his wife whom he calls his mentor who took him out of that pit. Bobby Deol in the interview elaborates that his wife one day confronted him by saying "What are you doing? This isn't going to help. Why are you being so self-destructive?" He also used to see in his kids' eyes the pity they had for their father. That's because they felt bad when he used to stay at home all day long doing just nothing.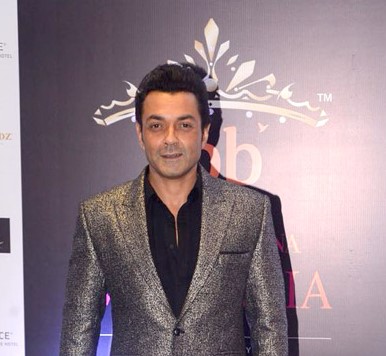 He added "I saw the same emotion in my mother's and wife's eyes too, so something in me changed and I realized if I want to move forward, I cannot wait for someone else to do it, I will have to walk myself. That is when I started working on myself and I have been so busy in the last two-three years." All this made him question his ways and led him to bounce back to work.
Bobby Deol's Take on Nepotism in Bollywood
Bobby Deol did not shy from speaking about the nepotism angle. In the interview, the actor mentioned that "I am an Insider, I am Still Struggling." He showed his concern about how despite being a star kid in Bollywood, he has not entirely been accepted in the industry.
The actor will next be seen in Class of 83, a period police drama produced by Shah Rukh Khan's Red Chillies Entertainment that will be released on Netflix. Class of 83 was released on 21 August. If you've seen this show on Netflix, let us know your thoughts in the comments section below!
For more of the latest Bollywood celebrity news, keep reading Entertainment's Saga. Follow us on Facebook, Twitter, and LinkedIn for regular updates.
Read More From Entertainment's Saga: