Sushant Singh Rajput's suicide has been unravelling a lot about the nepotism in Bollywood. The fans of Bollywood have raised their voices against this notion and how star kids have it easy.
During the investigation of Sushant Singh Rajput's death, Bollywood actress Rhea Chakraborty has been repeatedly called in for questioning as she and Sushant were in a live-in relationship. Along with this, Bollywood filmmaker Mahesh Bhatt has also publicly shown his support for Rhea Chakraborty.
Jiah Khan's Death
Bollywood actress Jiah Khan allegedly died by suicide on June 3, 2013. While there were speculations around the fact that Sooraj Pancholi may be the reason behind her death, this could not be proven in court. But, Jiah Khan's mother, Rabia Khan, claims that Jiah could not have taken her own life. According to her, the actress was murdered by Sooraj Pancholi.
Read Also: Jiah Khan's Mother Accuses Salman Khan of Sabotaging the Actress' Suicide Investigation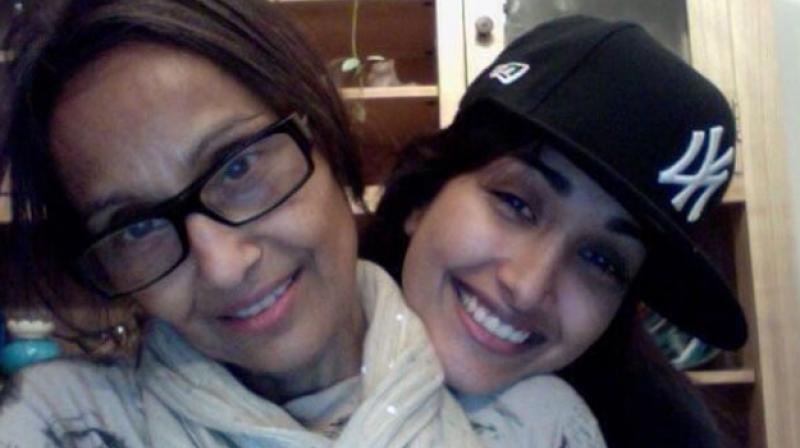 Did Mahesh Bhatt Threaten Jiah Khan's Mother?
In a report by India.com, they mention, "In her latest interview with India Today TV, Rabia spoke about her daughter's death and how 'Bollywood-mafia' works to silence those who they can't control."
In the interview, she made some serious claims about what Mahesh Bhatt said to her at Jiah Khan's funeral. According to Rabia Khan, Mahesh told her:
"Tu Chup Ho Ja varna Tumhe Bhi Injection De Ke Sula Dege"
Further, when she discussed the death of her daughter, Rabia explained, "The police officer told me he wants to punish Sooraj. I told him to look at Sooraj Pancholi's background. He used to beat my daughter. I told them that my daughter has been killed, take a Narco test, but they refused it. The Police were pressurised by the Bollywood mafia so much that a Bollywood icon said that don't interrogate him, leave him alone, we are launching him."
These are truly some serious allegations against the Bollywood film industry and director Mahesh Bhatt.
For the latest Bollywood celebrity news, keep reading Entertainment's Saga online. Follow us on Facebook, Twitter, and LinkedIn for regular updates.
Read More at Entertainment's Saga: