The Bollywood movie, Double XL, came out in November, 2022. But, it came and went without making much noise in the box office. Now that it is possible to watch the movie on Netflix, is it worth the watch? Read this honest Bollywood movie review online and stay up to date about the latest Bollywood entertainment news online!
An Honest Movie Review of Double XL
The movie starring Huma Qureshi and Sonakshi Sinha, is about two overweight women that are emotionally crumpled under the pressure of not falling under the conventional standards of beauty. The two women are on their individual paths to make a successful career for themselves. But, no matter where they go, they are constantly reminded of their weight, leading to low self esteem and the feeling of worthlessness. The movie showcases their journey of self acceptance and reaching a point of self love as they come together to make their professional dreams a reality.
Double XL does a great job of showcasing the importance the Indian society gives to looks and outer appearance and what that does to a person's self esteem in the long run. The movie beautifully portrays two women working on breaking stereotypes on how a woman should look as they work towards what matters to them and what makes THEM happy.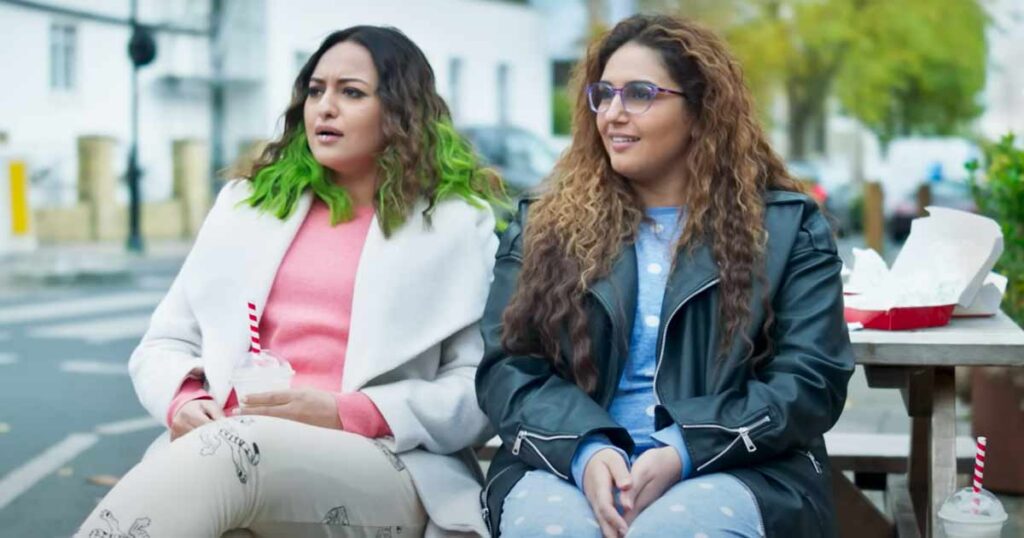 This is truly a movie that is meant to get people to think, and in a positive way. At times, it's not about what you are saying. It's about how the person on the receiving end is perceiving it, and that's something we tend to forget. In a world where we're always running, the movie forces people to think about what their words mean to others.
Sonakshi Sinha and Huma Qureshi do a fantastic job and do justice to the characters they are portraying on screen. This is a movie we would recommend that everyone watch.
Have you already seen the movie on Netflix or in theatres? Let us know your thoughts in the comments section below. If you haven't, go watch the movie and let us know what you think!
Until then, stay tuned for the latest Bollywood hot gossips online at Entertainment's Saga – home of the latest Bollywood entertainment news online. You can also follow us on Facebook, LinkedIn, Instagram, and Twitter for the latest entertainment news and funny memes.
Read the Latest Bollywood Entertainment News Online: