The Bollywood movie Indoo Ki Jawani starring Kiara Advani was released on December 11, 2020. But, it recently became available to stream on Netflix on March 2nd, 2021. So, we gave it a watch so that we can bring you an honest Bollywood movie review of Indoo Ki Jawani.
About The Movie
Indoo Ki Jawani is about a girl named Indira Gupta (aka Indoo), who lives in Faridabad. In an attempt to find true love, she is guided by her best friend, Sonal (Mallika Dua) about how sex plays an important role in a successful relationship. Indoo being the naive girl that she is decides to embark on a comical adventure to find true love with the help of Sonal's advice and an online dating app.
As per Wikipedia on March 6, 2021, the movie earned Rs 2.34 crore at the box office.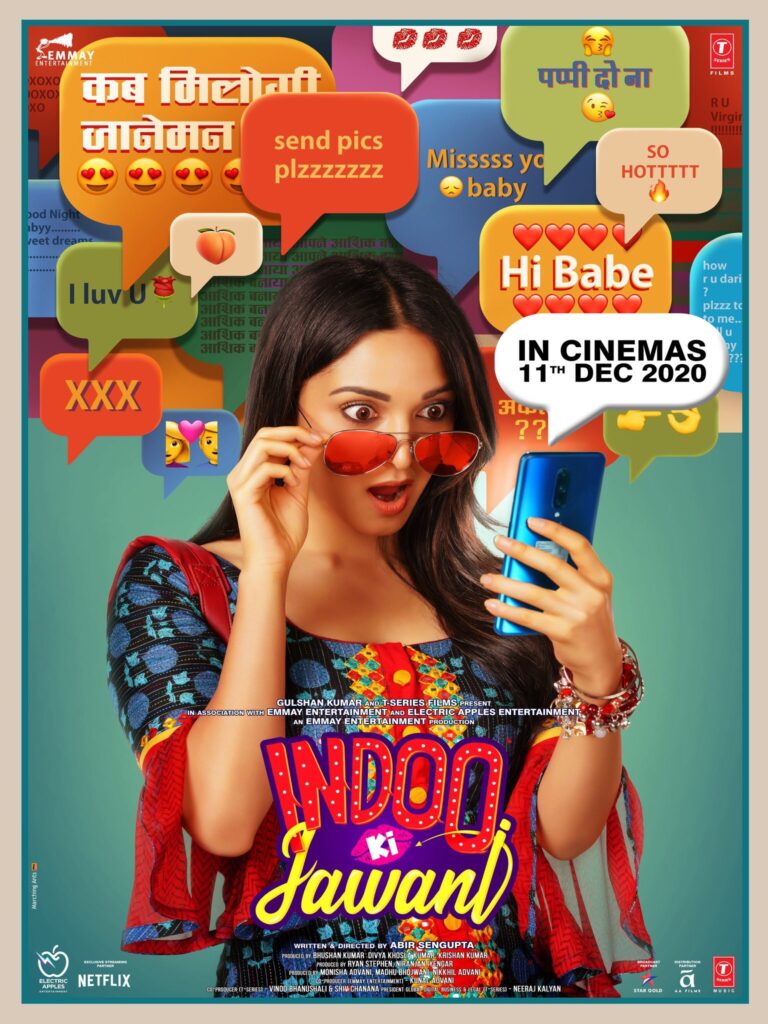 An Honest Movie Review of Indoo Ki Jawani
Honestly, the movie lacks a basic story line in the first place. The only advantage that the movie has is the fact that during the lockdown due to COVID – 19, people have pretty much watched all of the shows on Netflix, Amazon Prime, and other OTT.
The message of the movie that we should be more focused on peace between India and Pakistan gets overshadowed by a bad story line and mediocre comedy.
Ratings
Entertainment's Saga: 2 out of 5
IMDb: 2 out of 10
Google: 54% of voters liked the movie / 2.2 stars out of 5
RediffMail: 3 out of 5
First Post: 1 out of 5
Bollywood Hungama: 3 out of 5
Times of India: 2 out of 5
Read Also: Sadak 2 Has the Most Disliked Trailer on YouTube
What's your review of Indoo Ki Jawani? Let us know your thoughts in the comments section below!
Stay tuned to Entertainment Saga for more honest Bollywood movie reviews online. You can also follow us on Facebook, LinkedIn, Instagram, and Twitter.
Read More Honest Movie Reviews Online: