TV actress Mohena Singh – along with 6 of her family members – was recently diagnosed with the coronavirus. The actress shares her views on the same. Her father-in-law – who is the Tourism Minister of Uttarakhand – is one of the family members who tested positive for COVID – 19.
Mohena Singh and Her Battle Against the Coronavirus
Mohena Kumari is famously known for her role as Keerti Singhania in the popular TV show, Yeh Rishta Kya Kehelata Hai. Just recently, the TV star was diagnosed with COVID – 19. In order to share her experience with her fans, Mohena took on Instagram and uploaded an IGTV video.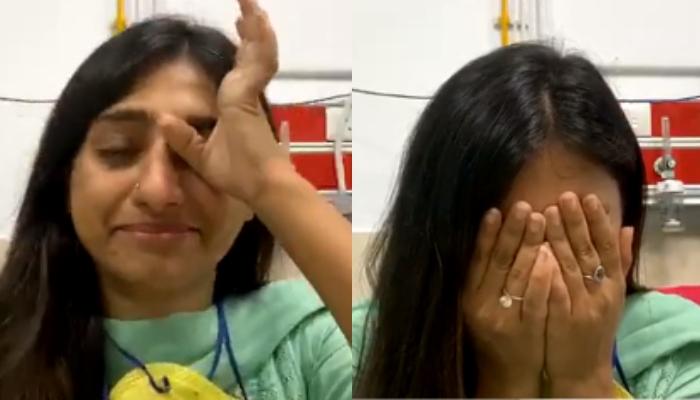 In the video, she mentioned that she is feeling better, and how her family came to know that they were infected. Basically, her mother-in-law was the first to develop symptoms. Initially, she tested negative for the COVID – 19 test, but her temperature was not coming under control despite taking paracetamol. The day after Mohena's mother-in-law fell sick, Mohena also started feeling a body ache. That's how the spread of the virus started within the family.
In the video, Mohena Singh mentions that she feels that the coronavirus not only takes a toll on you physically but also mentally.
Mohena Singh's IGTV Video
For those who want to watch the complete video of the TV actress sharing her experience, here is her Instagram video:
We hope her and her family a speedy recovery. This is truly an unprecedented time for all of us.
Read about the latest TV star news online at Entertainment's Saga. Follow us on Facebook, Twitter, and LinkedIn for regular updates.
Read More From Entertainment's Saga: