This Monday morning brought the sad news of the demise of a popular t.v actress Divya Bhatnagar. The actress garnered a lot of love with her role on the Star Plus TV show Yeh Rishta Kya Kehlata Hai. Read the full write-up to know more about her demise news.
T.v industry mourns Divya Bhatnagar's demise
Monday morning broke the sad news of the untimely demise of tv actress Divya Bhatnagar at the early age of 36. The TV actress had also worked in shows like Udaan, Silsila Pyaar Ka, Sasural Genda Phool, Sawaare Sabke Sapne Preeto, among many others. The actress died due to cardiac arrest in Seven Hills hospital. She was admitted eight days ago due to Covid 19 virus.
Post Divya's death, many of her co-stars took to social media to express their disbelief and pain at the loss of a beautiful soul and a brilliant actor so soon.
Nidhi Uttam Shares Condolences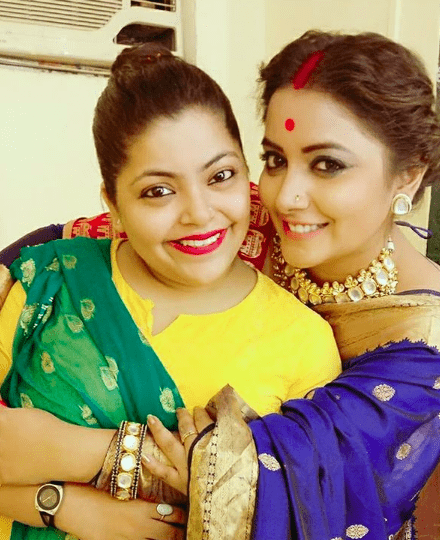 Nidhi Uttam – the late actor's co-star from Ye Rishta Kya Kehlata Hai – told PTI:
"I was keeping a track of her health for the last ten days. I spoke to her mother last evening and she said all the reports were normal but her lung infection was not ok. In the night, we came to know that she is quite critical and soon she passed away around 3-30 am. She shouldn't have gone so soon."
Ridheema Tiwari's Thoughts
Divya's co-star Ridheema Tiwari from Sasural Genda Phool reminisces that despite so many troubles in her personal life the late actor always appeared smiling and held up a positive demeanor. She further told PTI:
"She was a spiritual person and was seeking peace and happiness. It is sad to let go of this beautiful soul. I remember her for her smile and positivity. She had a lot of love for everyone. I spoke to her about 15 days back and she sounded all charged up for her new show."
Devoleena Bhattacharjee Breaks Down in a Video
Popular actress and Divya's close friend Devoleena Bhattacharjee broke down in a video shared by her, expressing her pain and angst at her dear friend's loss of life. In an Instagram post with the video, she wrote:
"I know life was too hard on you..the pain is intolerable…but I know today you must be in a better place and free from all the sorrows, pains, sadness, cheats, lies I will miss you divu and you also know that I loved you and cared for you."
Watch the full video from Devoleena Bhattacharjee on Instagram here.
The late actor has left a trail of people who loved her dearly but life has it's own twists and turns! We just pray that she finds eternal peace wherever she is .
Keep reading this space for more TV star news online. You can also follow us on Facebook, Twitter, and LinkedIn for regular updates.