Delhi has been witnessing an unending tussle between farmers and the government on the Farmer's Bill. Since then there has also been a Twitter battle in support and against the bill. The matter messed up when it started getting opinions from the ones that had nothing to do with India or farming. The present post is about one such Twitter battle between an Indian celebrity Kangana Ranaut and a Hollywood singer Rihanna. Read to know about the latest news about Kangana Ranaut.
Kangana's Sharp Attack on Rihanna
In the ongoing unrest about the Farm bills, people from all walks of life have been expressing their opinions on the same. Celebrities too dived into the issue. The matter got uglier when celebrities not belonging to India opined on the Indian farm bills. Kangana lashed back at Rihanna's brief tweet saying "why aren't we talking about this?! #FarmersProtest". In retaliation, Kangana wrote "No one is talking about it because they are not farmers they are terrorists who are trying to divide India so that China can take over our vulnerable broken nation and make it a Chinese colony much like the USA…
Sit down you fool, we are not selling our nation like you dummies."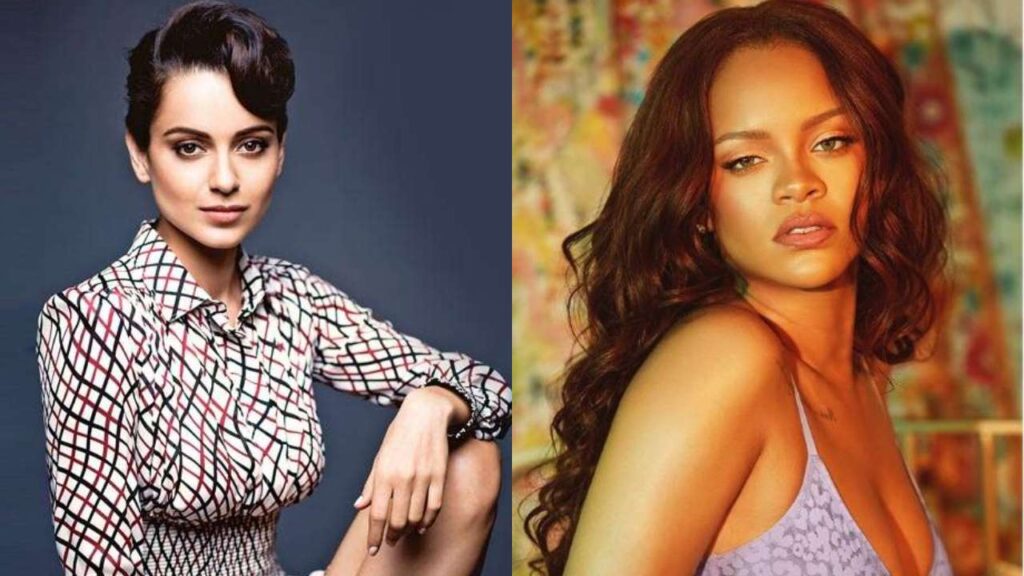 After Kangana's tweet, there have been many posts supporting her while others rejecting her opinion.
One of the Twitter users went on to pull out one of her old tweets. The user posted a tweet where she was seen appreciating Rihanna for one of her songs. In response, Kangana being her brutally honest self hit back. She clarified that the post was at the time when she wasn't officially handling her Twitter account. She also went on to say that she never liked pop music neither much understand English songs. The Queen star also had to face a brief suspension of her Twitter account for her blunt opinions.
Kangana Ranaut's Interview with Republic TV
Later, Kangana Ranaut went on to give an interview with Republic TV, where she said that the Hollywood celebrity would have charged 'at least ₹100 crore' to Tweet about the farmers protest in Delhi. But, the Bollywood actress has no proof to back this statement up.
Delhi Police has been on strict guard after the havoc created by protestors' tractor rally on 26 January'2021. Many police officials succumbed to serious injuries while controlling raging protestors.
All we wish for is a peaceful and rational solution between the government and protesting farmers.
Keep reading Entertainment Saga to stay updated on the current events online and the Bollywood celebrity news. Follow us on Facebook, Twitter, and LinkedIn for regular updates.
Read the Latest Bollywood Celebrity News Online: