Social media's strong influence and edge over mainstream media is nothing new. Travel Instagrammers have had the courage to leave their comfortable jobs to follow their passion for traveling. No doubts this is why they are followed at a wide level for an honest review about the best places to travel. Many travel companies now shake hands with these travel bloggers on Instagram to make their property more reachable among the people.
Indian Instagram Influencers to Follow
Give us the opportunity to introduce you to the best travel Indian Instagram accounts. Have a look.
Shivya Nath
A solo traveler. Shivya Nath left her 9 to 5 stable job to pursue her passion for traveling. She was always clear in her head that she wanted to be unique in her choices. This online blogging was definitely one of the biggest ones! This talented Instagrammer has traveled to 30 countries. BBC Travel, TEDx, The Huffington Post, Your Story, NDTV, The Times Of India, and WordPress have featured her stories. One must look at her Instagram posts by the handle "shivya" to know her real talent!
Siddhartha Joshi
The next popular travel Instagrammer here in the list is a multitasker. He is an India based designer, blogger, photographer, and travel writer. The man regards himself as "The Wanderer" as he loves to wander in the places he visits. This man who loves to meet new people soak himself in the new experiences he encounters has been acknowledged on various platforms. Traveller, Blogger, Tedx speaker, Discovery, CNN, NDTV, and various others have featured his stories. You may find him with the handle "siddharthajoshi"
Mridula Dwivedi
Mridula Dwivedi has been an ex-professor who quit her job back in 2015. She did her Ph.D. from IIT Kanpur. Her passion drove her away from a stable career towards something more enticing. She has been featured in the National Geographic/ Skoda Yeti video. BBC and The Guardian too featured her for her interesting blogs. You can follow her by her Instagram handle "mridulablog".
Vibhu Grover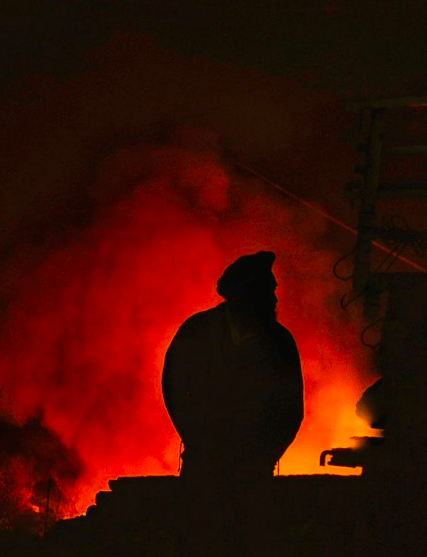 Vibhu Grover with the Instagram handle "vibhugroverr" is yet another talented Instagrammer with posts on social issues. According to his Instagram handle, he aims to be working towards becoming a mountaineer and documentary photographer. He has a whopping number of followers to his credit. Visit his page to know more about his work.
Tarunima
Tarunima by her Instagram handle "voguemusafir" hails from Jodhpur is also a talented Youtuber. This talented lady keeps posting her interesting travel videos on Youtube too. Surely, her Instagram posts are no less than a treat to watch. One must visit her page to appreciate her work.
Keep reading Entertainment's Saga's travel blog online to read more about the best travel Instagram accounts and the top influencers in India.  Follow us on Facebook, Twitter, and LinkedIn for regular updates.
Read More at Our Online Travel Blog: