A 25 year old social media influencer, Rohit Bhati, lost his life in a car accident while returning from a party at 3 a.m on Monday. Stay tuned to the page to know the details around the death of this late social media influencer from India.
A Young Influencer Lost His Life to a Car Accident
Rohit Bhati, a social media influencer from Bulandshahr breathed his last on Monday morning while his two other friends are undergoing treatment. The accident happened near the Chuhadpur underpass, Greater Noida. The cause of the accident was that their speeding car crashed into a tree in Greater Noida.
Belonging to the Gujar community, Bhati was known by the name of "Rowdy Vardaat" among his 900 thousand followers on Instagram. Rohit Bhati who named himself as "Rowdy Vardaat" on Insta mostly posted self videos and photos on viral Bollywood songs and dialogues. All his posts were widely loved and shared by his fans. Along with Instagram, he was quite popular on Facebook as well.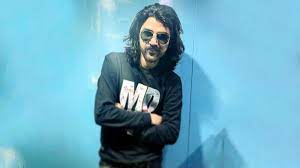 As per the police, Bhati who was behind the steering wheel, died on spot. His friends, Manoj and Atish, escaped death and are now undergoing treatment at hospitals.
Shortly after the social media star's news broke out, his fans started posting reels and videos of his last rites as a tribute to him.
 Stay tuned to Entertainment Saga's for more such latest news on the Entertainment industry. You can follow us on social media for the latest updates: Facebook, LinkedIn, Instagram, Twitter
Read the Latest Entertainment News Online: