Last Updated: April 23, 2023
This write-up will straight away take you to the world of fashion and introduce you to the Indian influencers in the USA. These influencers have successfully managed to keep up the fashion game while providing entertaining and engaging content on their page. Here we have prepared a list of these Indian influencers in the U.S.A. Hope you find them intriguing!
Indian Influencers on Instagram
Deepica Mutyala
A beauty blogger, Deepica is basically of Indian ethnicity who grew up in Houston. She started off as just a YouTuber and went on to become a successful entrepreneur, mammoth influencer, and a C.E.O. Woohoo isn't that big! Her social media post celebrates the beauty of women of color. She enjoys a whooping 300k followers and owns a successful makeup brand.
Instagram Handle: @deepica
Ami Desai
A desi social media influencer has over 135k supporters on her Instagram profile. She is a first-generation immigrant in the U.S.A and so much of her content focuses on Immigrants. Her Instagram profile showcases everything from best beauty practices, marriage to a mother's life. Each story on her feed receives persistent love and attention.
Instagram Handle: @amidesai
Aman, Arpitha, and Zyra
A family of three living in San Jose, California, create cute skits starring their toddler, Zyra. The cuteness of Zyra combined with the funny skits that Aman and Arpitha write make us fall a little bit more in love with this family with every reel they publish!
Instagram Handle: @momminpoppin
Niharika Nm
Niharika Nm's Instagram feed is full of hilarious videos. The Instagrammer seems to experiment with the latest fashion while putting some hilarious videos. She enjoys a whopping of 1.6 million followers. Head on to her profile to have some light-hearted moments.
Instagram Handle: @niharika_nm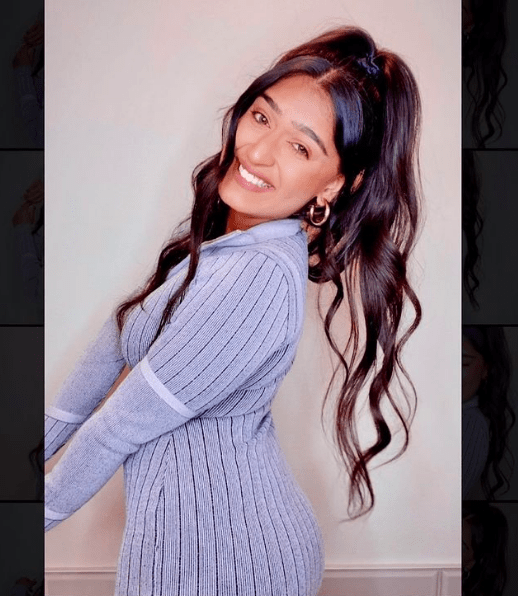 Nadia Jagessar
Nadia Jagessar is a wedding planner based out of New Jersey, but made it big when she came on the famous Netflix show Indian Matchmaking season 1. While she didn't find a match for a partner via the show, she's become one of the beloved influencers on Instagram within an Indian heritage living in the US.
Instagram Handle: @nadiajagessar
Read Also: Where are the Indian Matchmaking Stars From Season 1 Now?
Curly Saroja
Just as her Instagram profile name, Curly Saroja posts are about the upkeep of curly hair. She keeps posting some quite informative videos on care for curly hair Her Instagram profile states: "I help naturally curly friends learn about their hair!". You may head on to her Instagram page for some really interesting hair care videos to keep your curls more curly!
Instagram Handle: @curly_saroja
Diipa Büller-Khosla
This profile will give you some major fashion goals. The influencer has already earned three different "Influencer of the year" titles for her main page fashion content. The fashionista is also the founder of the NGO "Post for Change". Diipa enjoys a huge following of 1.3 million followers.
Instagram Handle: @diipakhosla
Which of these Indian Influencers in the USA do you follow on Instagram? Let us know in the comments section below. Any Instagram influencer we missed? Let us know that as well in the comments!
You may follow us on Facebook, Twitter, and LinkedIn for more such latest entertainment news in India.
Read the Latest Entertainment News Online: