A year back, Lilly Singh, a famous Youtube comedian, and an Internet sensation spoke openly about her being a bi-sexual. After her revelation, she received bouts of appreciation for being her true self while also faced certain societal judgments. The YouTuber reflected on her journey of coming out in an Instagram post. 
Head on to the next section to know about her reflections!
Famous Youtuber and Indian Comedian Reflect on Her Self-Revelation Journey
The 30-year-old Youtube influencer in her Instagram post added: "There is NOTHING more important than living your truth."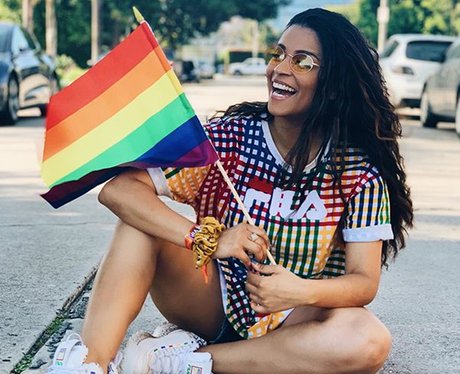 Lilly Singh also opened about some of the negative reactions she had to tolerate on her social media account. In her long Instagram post, Lilly shared that it was nerve-wracking to disclose an uncomfortable truth about her life in the open among the entire world. She further expressed her delight in being about to inspire a lot of people through her courage.
In the further write-up she writes, "Why am I sharing all of this? Because over the past year I learned the power of being kind to other people even if they're different. Every friend and family member who reached out to me with words of encouragement didn't realize how much that meant to me during an uncertain time. TL;DR life is tough enough for the LGBTQ+ community and various other communities. Kindness, compassion, and humanity can go a long way. Add light, not darkness. Love each other."
It is so heartening to see people embracing their true selves out in the public. Our society will be a much better place to be if all of us respect and love people for who they are and not what they pretend to be!
Truly, Lilly has been an inspiration for many people around the world, especially in a society where talking about sexuality is considered as a taboo for many.
For the latest news about social media influencers online, you can now follow us on Facebook, Twitter, Instagram, and LinkedIn.
Read More About Social Media Influencers Online: