Ghee also called clarified butter is one fat food that we don't feel guilty about while consuming. It is that superfood that has originated from Indian soil, the one native oil well known in the entire world. This native edible material has a high boiling point than any other cooking oil thus making it a perfect fit for cooking purposes. Good quality ghee contains vitamins E, D, A, and K in abundance. In scientific terms, ghee contains Conjugated linoleic acid (CLA) extremely useful for improving immunity and controlling cholesterol. This superfood contains no sugar or salt of its own along with being lactose-free making it a better option than regular butter.
Here in today's writeup, we are more interested in knowing both sides of the same coin. We would be looking at both advantages and disadvantages of ghee. Let's first scroll down and quickly look at its fantastic advantages for you!
Latest food trends online !!
Advantages of Consuming Ghee 
A great body detoxifier while improving muscle health.
A balanced quantity of ghee in diet health to improve eyesight keeping tendons healthy.
Ghee contains saturated fats responsible for the healthy functioning of the brain and nerve system. 
A rich source of vitamins A, D, E, and K.Ghee also contains antiviral and anti-bacterial properties enabling the body to fight infections effectively.
Natural fats in ghee aid in building cell membranes preserving the nerve, skin, and brain, and protecting the stomach.
It contains anti-allergic properties making it an essential ingredient in medicines used for arthritis, allergies, and auto-immune diseases.
Contains antioxidants making one look younger.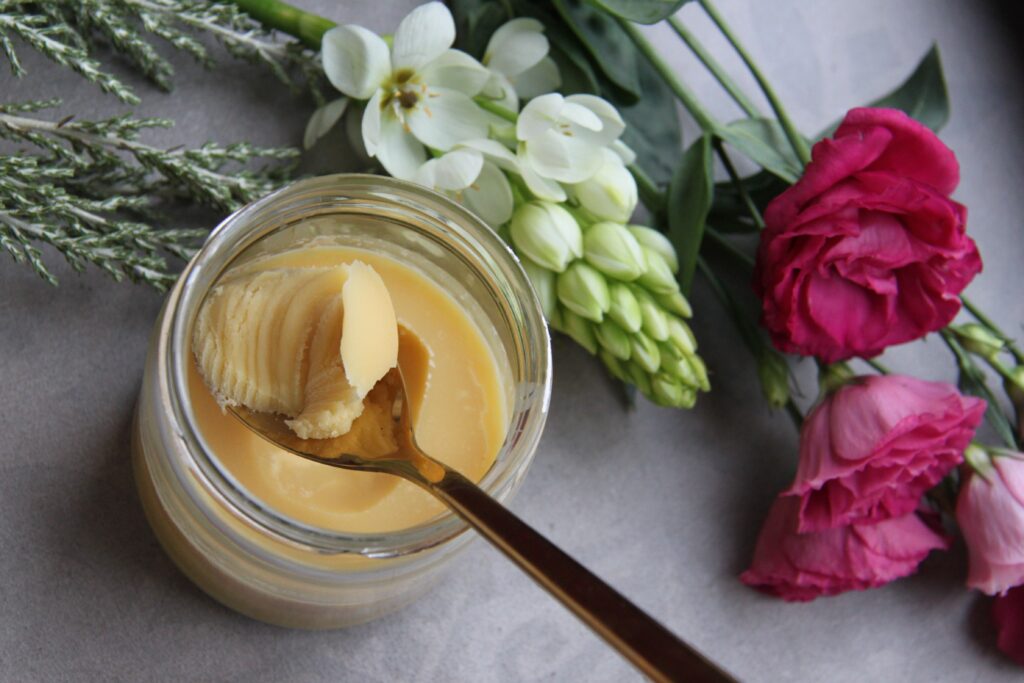 The advantages list can go on and on, let's look at some of its disadvantages too.
Disadvantages of Consuming Ghee
If eaten in large quantities this clarified butter can make you obese which may lead to other bodily issues.
As mentioned in the first half, ghee contains a good amount of vitamin A therefore too much of it may lead to loss of appetite, headache, blockage of the respiratory tract along with the risk of vomiting.
Considered unfit for heart patients since fats block the arteries and slow down the blood flow further stressing the heart.
It's a big no for people having fatty liver, jaundice, and hepatitis issues.
However, the disadvantages list is a short one but this too needs to be considered to prevent any bodily issues.
Nonetheless, ghee needs to be given its due share and appreciation for being a health doctor. One needs to be a little mindful while consuming in any form they wish to. No matter how healthy an ingredient is, mindful eating is the key to a healthy body and mind as everything in excess can be harmful.
We hope this online food blog would have been an informative one for all our health enthusiasts!
Comment below with interesting and healthy ways you like to add ghee to your meals. It might just help another reader here!
Stay tuned to the Entertainment Saga's page for more of the latest food trends online. You can also follow us on Facebook, Twitter, Instagram, and LinkedIn for regular updates.
Read More From our Online Food Blog: