Summers bring along a lot of vibrancy in the air. This season makes us want to experiment with those colorful short dresses, knickers, and all sorts of clothes. While out in the sun we are prone to tanning which makes us a little worried. While there are many sunscreens available on the market but natural remedies take out that last tanning in the most beautiful way.
Here we have got for you some absolutely easy-to-do tanning removal remedies that you can do from the comfort of your home. Keep reading for the latest beauty trends in India.
DIY Remedies for Tan Removal
Lemon Juice and Honey
Lemon is known for its bleaching properties with honey as a natural moisturizer. You can take a fresh lemon squeeze its juice and mix it with one spoon of honey. Let the solution remain on the affected area for half an hour and wash it off. For best results you can also add some granules of sugar to scrub the area that will remove the dead skin cells leaving the skin tan free and softer.
Yogurt and Tomato
Tomatoes are full of antioxidants responsible for brightening the skin and yogurt contains lactic acid that leads to skin softness. Peel and blend a raw tomato with one to two spoons of yogurt. Apply the paste to the tan and wash it gently after 20 mins to see the best results.
Cucumber Extract
Cucumber contains a cooling effect that will provide the needed gentleness on the tanned portion. Shred a medium-sized cucumber and add a few drops of lemon to the paste. Apply the mixture to the affected part and wash it off to see impressive results.
Gram Flour and Turmeric
Turmeric is a skin brightening agent and gram flour lightens the skin naturally. Add one tablespoon of turmeric to a half cup of gram flour, add a spoonful of milk or water to make a fine paste. Apply the smooth paste to the inflicted tanned part. Let it remain till it turns dry and wash it off with lukewarm water.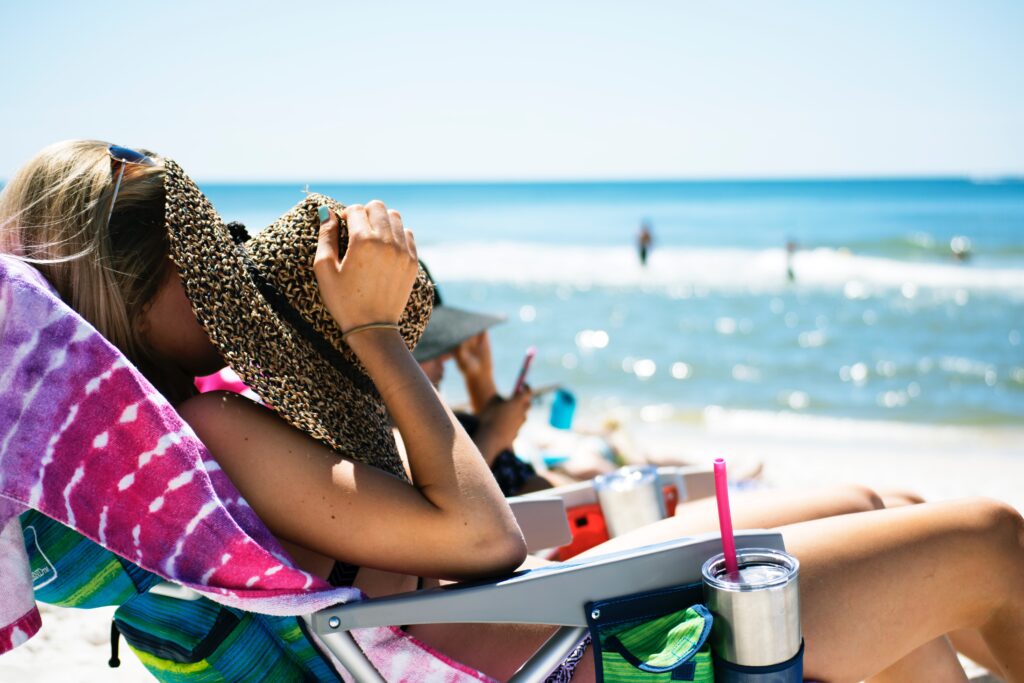 Potato Juice
Potato is a natural bleaching agent which makes it a favourite choice to treat tanning and dark circles. Juice a raw potato and apply that magical element on the tanned part and let it sit for next five to 10 minutes. Keep doing it for next couple of days to see the best results.
Honey and Papaya
Papaya and honey are known for their skin bleaching and moisturizing properties. Mix 4 to 5 cubes of ripe papaya to one tablespoon of honey with the back of a fork. Keep mashing it until a smooth paste is formed. Apply this paste on the tanned part and let it sit for next 20 minutes and wash it off thereafter.
Masoor Dal, Aloe Vera and Tomato
Masoor dal is the beauty queen among all the pulses. This one is widely used for self grooming. To prepare it soak two tablespoons of masoor dal until it turns soft. Thereafter, drain the extra water and blend it. To the paste add one tablespoon of aloe vera gel with two tablespoons of tomato juice and blend it again. Apply this paste to the affected area. Let it sit for next 20 minutes and wash it off with lukewarm water. This one is going to remove the tan and give that wonderful glow.
For more latest beauty tips online and the latest beauty trends in India stay tuned to Entertainment's Saga.
For constant updates you can follow Entertainment Saga's social media pages on Facebook, LinkedIn, Instagram, and Twitter.
Read the Latest Beauty Tips Online: