Recently, a picture of Bollywood actress Amrita Rao went viral on social media. In the picture, she and her husband, RJ Anmol were walking out of the doctor's clinic, and her baby bump was very clear. She then went on to an interview with Mumbai Mirror about the same. Here are some key highlights that the Bollywood celebrity shared.
Amrita Rao's Pregnancy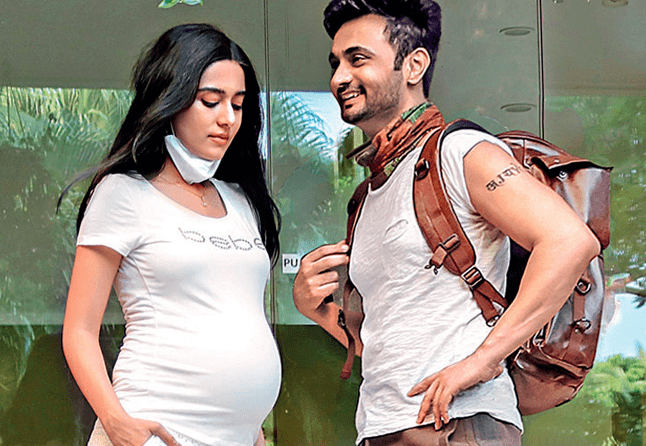 At the moment, especially because of the coronavirus, Amrita Rao is focusing on being physically and mentally healthy. Not only this, the lockdown has allowed her to spend more quality time at home with her husband, RJ Anmol.
"There are no special cravings, I eat whatever I want and the baby seems to be happy with it," mentioned the actress. She also went on to say that Amrita Rao's husband has been pampering her a lot during the pregnancy.
When discussing some new trends in their life, Amrita mentioned that "Anmol reads a chapter from the Bhagavad Gita to baby and me every night." Not only this, he sings for the baby as well. A song that stuck with them is the song Jeevan Ki Bagiya Mehkegi.
Amrita Rao's Marriage
Amrita Rao and RJ Anmol got married in 2016 and have been in a happy marriage for the last four years. This came after dating for seven years.
Some other celebrities expecting babies in 2020 include:
Virat Kohli and Anushka Sharma
Kareena Kapoor and Saif Ali Khan
Anita Hassanandani and Rohit Reddy
Karanvir Bohra and Teejay Sidhu
Along with this, Hardik Pandeya and his wife, Natasa Stankovic, had their first baby on 30th July this year.
Read more about Bollywood hot gossips online. At Entertainment's Saga, we're the home of the latest entertainment news in India. Follow us on Facebook, Twitter, and LinkedIn for regular updates.
Read the Latest Bollywood Entertainment News Online: