Last Updated: December 18, 2022
There are always new multivitamins on the market to help with various aspects of our health. One of the latest that are available over the counter are biotin supplements. It is said that biotin is a key vitamin needed for hair growth and strong nail health. Keeping this in mind, I tried out the biotin supplement SugarBearHair Vitamins to see if it helped improve my hair growth and quality overall.
What Are SugarBearHair Vitamins?
SugarBearHair is a beauty brand that offers a variety of multivitamins that compliment your beauty efforts. What makes them help hair growth is the fact that the multivitamins contain biotin – which is a key vitamin that not only helps with hair growth but nail strength as well.
Is Biotin Good for You?
The body primarily uses biotin to convert food into energy. But, it also uses it to produce keratin, which is a type of protein that makes up hair, nails and skin. While biotin is needed by the body, one needs to make sure it is taken in moderation since anything in excess is bad for the body.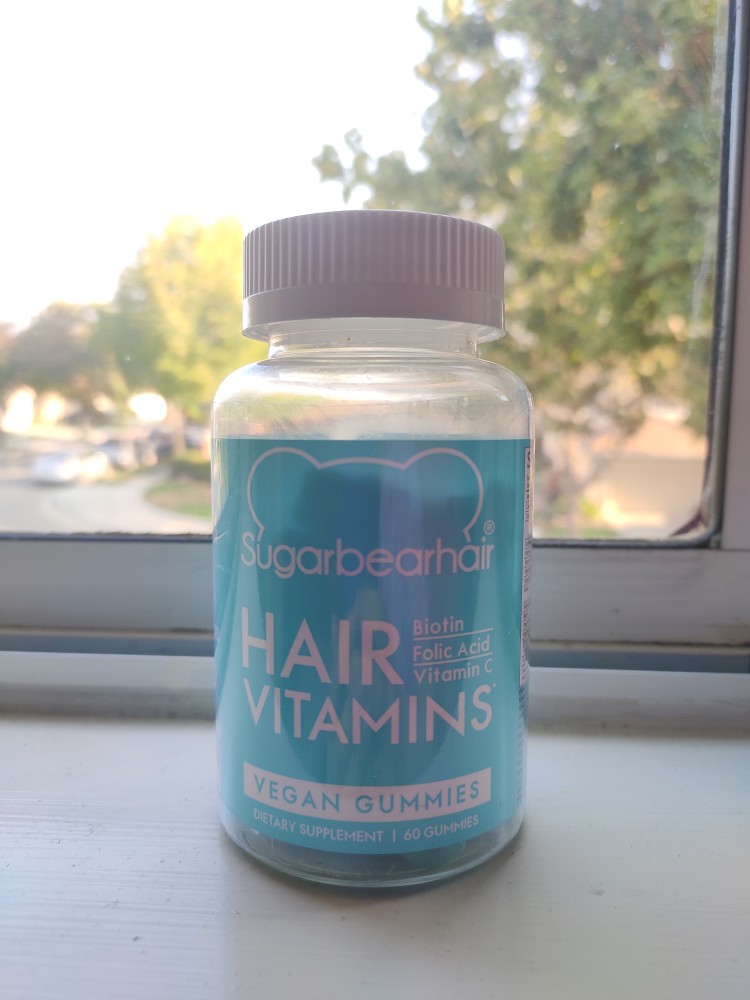 Multivitamins Advantages
There are multiple haircare advantages if you go for these hair vitamins.
Advantage #1: These are vegan friendly
Advantage #2: The biotin not only helps with hair growth but also with nail strength
Advantage #3: See results in hair growth over time (of course!)
Advantage #4: It's gender-neutral
Advantage #5: It does NOT contain beef, pork, or gelatine in any form
Advantage #6: Contains natural flavors
Advantage #7: Cruelty-Free
Advantage #8: It tastes great (it won't give you the feeling of eating medicines on a daily basis like other multivitamins might)
Things to Keep in Mind
While the SugarBearHair Multivitamins may do wonders for your hair, here are a few things to keep in mind while eating these.
Please do not combine these with other multivitamins you may be eating. Consult a doctor to make sure that your vitamin intake is as per the healthy requirements.
Excess biotin may lead to breakouts on the face. Please take this into consideration while taking the vitamins.
The bottle mentions that anyone who is pregnant or is scheduled for surgery should consult a doctor before taking the multivitamins.
While the product may work well for some, it is not necessary that it will work for everyone, i.e. results vary from person to person.
Online Reviews of SugarBearHair Vitamins
Here are a few YouTube videos we found online of the multivitamins.
Buy SugarBearHair Vitamins Online at Amazon
For those who would like to try out the multivitamins to help with hair growth, here is the listing on Amazon where you can buy the product.
Buying the Product
It is advised to have 2 gummies a day. One bottle comes with 60 gummies and hence will last 30 days. For a month's supplies, the product costs $28.99, but there is an option to save if you opt for the subscription on Amazon. In the subscription model, you will automatically get another bottle with a month's supply of the multivitamins and your card will be charged accordingly.
Have you already tried the vitamins before? Let us know your views in the comments section below. Or, if there is another multivitamin that worked better for you, don't forget to comment its name below! Let's spread knowledge together!
Keep following Entertainment Saga for more beauty tips online. Follow us on Facebook, Twitter, and LinkedIn for regular updates.
Stay on Top of the Latest Beauty Trends Online: