Aren't Bollywood babies adorable? Here are some Bollywood couples who had babies post lockdown in 2020.
Saif Ali Khan and Kareena Kapoor Khan
Saif Ali Khan and Kareena Kapoor Khan's first child, Taimur, has taken over social media since the day he was born. But, on February 21, 2021, there was an addition to the family. The Bollywood power couple had a baby boy. Saif Ali Khan said, "We have been blessed with a baby boy. Mom and baby are safe and healthy"
Amrita Rao and RJ Anmol
The Bollywood couple tied the knot in 2016 and were blessed with their first baby in Fall 2020. Not to mention how radiant and glowing Amrita Rao looked during her pregnancy!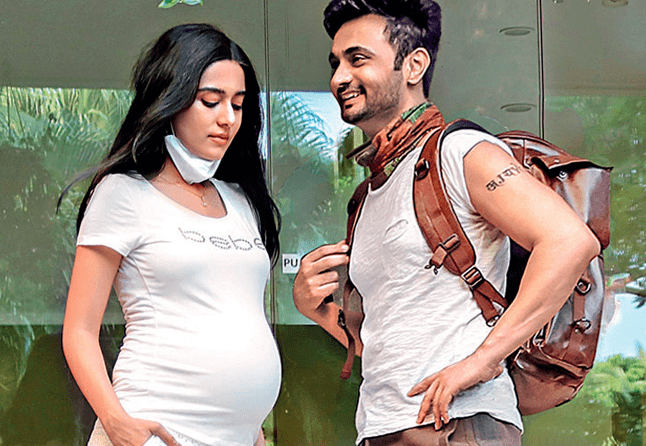 Read Also: Bollywood Couple Amrita Rao and RJ Anmol Blessed with a Baby Boy
Virat Kohli and Anushka Sharma
Virat Kohli and Anushka Sharma are the power couple everyone has their eye on, especially because Virat is the favorite cricketer for millions around the world. That's why, when the couple announced their pregnancy on the internet and mentioned that the baby is due in January 2021, people were excited. Virat Kohli even took paternity leave to spend time with his wife in the last few days of her pregnancy.
Read Also: Anushka Sharma and Virat Kohli Expecting a Baby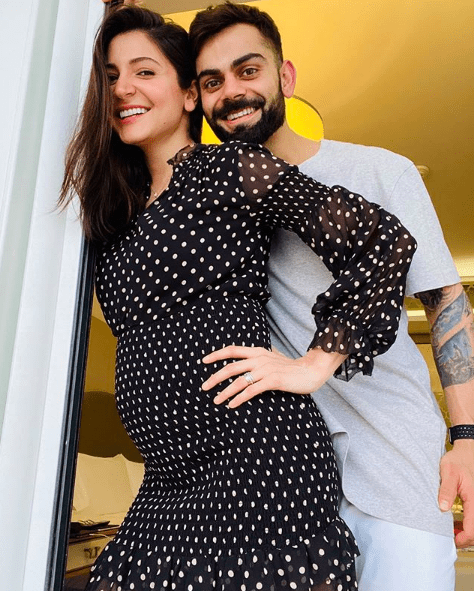 Read the latest Bollywood celebrity news online at Entertainment's Saga – home of the latest entertainment news in India.
Shilpa Shetty Kundra and Raj Kundra
Shilpa Shetty Kundra and Raj Kundra had a beautiful baby in February 2020 with the help of serogacy. "Our prayers have been answered with a miracle. With gratitude in our hearts, we are thrilled to announce the arrival of our little Angel Samisha Shetty Kundra," said Shilpa Shetty.
Lisa Haydon and Dino Lalvani
The beautiful Bollywood couple started dating in 2015 and Dino Lalvani proposed to Lisa Haydon in 2016 in the city of love – Paris. Since this, the couple has two boys out of which the younger one was born in February 2020. But, the family is ready to welcome their third bundle of joy in June, 2021!!
Kalki Koechlin and Guy Hershberg
On February 7, 2020, Kalki Koechlin and her boyfriend, Guy Hershberg welcomed a beautiful baby girl into the world. Previously, Kalki Koechlin was married to Bollywood director Anurag Kashyap and after their divorce in 2015, the Bollywood actress started dating Guy Hershberg.
Mandira Bedi and Raj Kaushal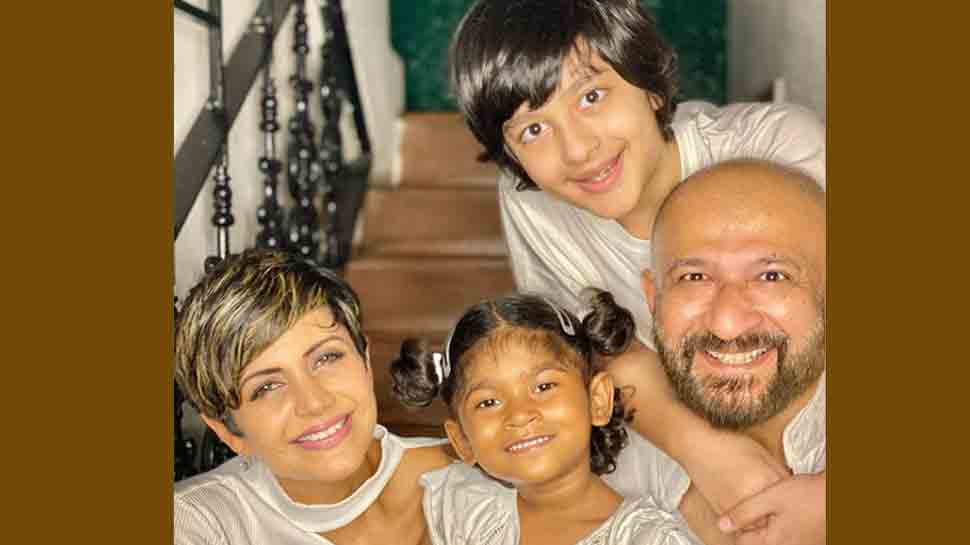 In October, 2020, Bollywood couple Mandira Bedi and Raj Kaushal adopted a beautiful four-year-old girl, Tara. Mandira Bedi took on social media to share this news with her fans. In the Instagram post, she mentioned, "She has come to us. Like a blessing from above. Our little girl, Tara. Four years and a bit. With eyes that sparkle like stars. Sister to her Vir. Welcoming her home, with open arms and pure love. Grateful, thankful, blessed."
Aftab Shivdasani and Nin Dusanj
Aftab Shivdasani and his wife Nin Dusanj had their first baby in August, 2020. The Bollywood couple was blessed with a beautiful baby girl. In the social media post where Aftab shared this news with the world, he said, "'A little bit of Heaven has been sent to Earth'.. With God's blessings, @nin_dusanj and I are elated to announce the birth of our daughter.. we are proud parents and a family of three now."
Congratulations to these beautiful Bollywood couples on the good news in 2020! Are there any Bollywood celebrities who had babies in 2020 that we missed? Let us know in the comments section below and we'll add them to the article!
Keep reading Entertainment's Saga for the latest entertainment news in India. You can also follow us on Facebook, LinkedIn, Instagram, and Twitter for the latest Bollywood entertainment news.
Read the Latest Bollywood Hot Gossips: