The Kapil Sharma Show actress Sumona Chakravarty has garnered a lot of love and appreciation ever since her stint in the famous comedy show. The actress has been known for her comic timing and the ability to tickle the audience's funny bones. However, the actress has been facing a dearth of work and thus few financial constraints, a glimpse of which could be felt in her recent Instagram post. Read to know more about the post and what it had to say!
Sumona Chakravarty Talks About Her Ongoing Battle with Endometriosis
In a recent post, Sumona Chakravarty penned an elaborate post on Instagram talking about the mental health crisis amid the lockdown. In her post, she wrote,
"Today I worked out. Felt good. Thought ill share my feelings with whoever is reading this to understand that all that glitters is not gold. We are all struggling with something or the other in our lives. We all have our own battles to fight. We're surrounded by loss, pain, grief, stress, hatred. But all you need is LOVE, COMPASSION & KINDNESS. N then we'll sail through this storm as well."
Further, in that long post, the actress expressed that posting publicly about her health condition was beyond her comfort zone but inspiring people around her was her only aim behind it.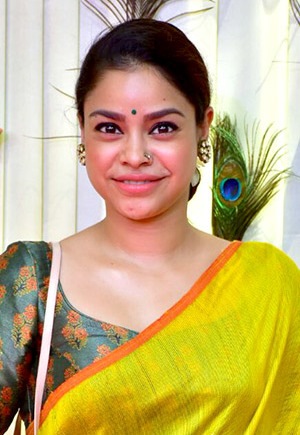 Earlier in the year 2019, the actress had also openly expressed her discontent with people not accepting small screen actors and refusing to take them seriously. She also stated how her tv actress tag made her an inappropriate choice for any of her dream roles in the big projects for the directors and producers.
Sumona has always been vocal about the presence of nepotism in Bollywood. Earlier talking about nepotism she spoke, "We are hard-working actors. Not everyone comes from a business/filmy background. We all know the bitter truth of Bollywood (nepotism and casting couch is an existing reality. Let's not kid ourselves)."
It is always sad to know that the much deserving actors are not provided the right platform due to the ills of nepotism.
Stay tuned to Entertainment Saga to read the latest tv stars news online. You can now follow Entertainment Saga on Facebook, Twitter, Instagram, and LinkedIn for regular updates.
Read the Latest News About Indian TV Stars Online: