The first part of the Bunty Aur Babli franchise came out in 2005 and gave us major musical hits like Kajrare. About 16 years later, Yash Raj Films came out with the second part of this franchise, Bunty Aur Babli 2. But, is it worth the watch? Read this honest Bollywood movie review online to find out!
Honest Movie Review
The Bollywood movie is about two retired con artists – Bunty and Babli – who realize some con artists have surfaced and are using their "brand name" for cons. The movie is about how they react to reclaim their brand name.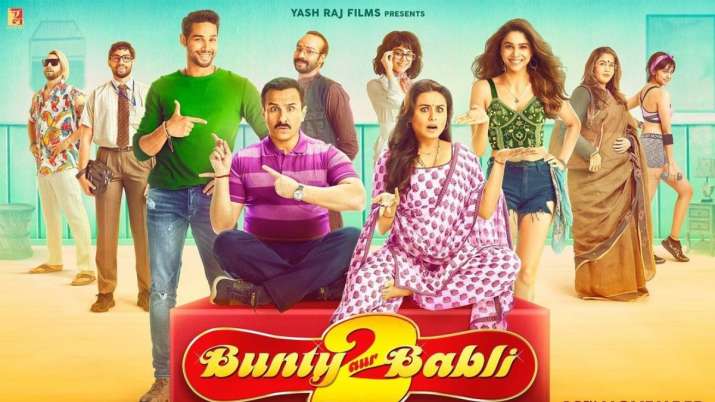 While the idea of the movie seems interesting, the movie wasn't even close to expectations. To start off with, the reason people wanted to watch the second part of the franchise was to see Abhishek Bachchan and Rani Mukherji as the original Bunty and Babli. But, do to some issues, Yash Raj Films was not able to cast Abhishek Bachchan for the role. Instead, they casted Saif Ali Khan. This was, by far one of the main reasons we didn't like the movie. That's because Saif Ali Khan did not do justice to the role of a con artist who comes from a middle class family.
Along with that, the story line was not engaging enough to entertain the audience, let alone cater to the nostalgia this movie franchise that many people had. In fact, even Pankaj Tripathi's epic comical timing could not save the movie.
Official Trailer of Bunty Aur Babli 2
Movie Ratings
Here is how different platforms rate the Bollywood movie:
Entertainment's Saga: 2 out of 5
IMDb: 3.9 out of 10
Rotten Tomatoes: 13%
Times of India: 2.5 out of 5
Are you planning to watch this Bollywood movie on Netflix? Let us know in the comments section below! Also, if you have already seen the movie, we'd love to hear what you thought in the comments section.
For more of the latest Bollywood movie reviews online, keep reading the latest entertainment news in India at Entertainment's Saga. You can also follow us on Facebook, LinkedIn, Instagram, and Twitter for regular updates.
Read More Honest Movie Reviews Online: