With the third COVID wave coming into India, many news and Bollywood entertainment channels are covering which celebrities are testing positive. But, Viral Bhayani has been called out by many on social media for the way he is reporting the news.
In order to showcase certain celebrities who have tested positive, Viral Bhayani is sharing bikini pictures of the actresses on Instagram. Here are a few examples of the posts: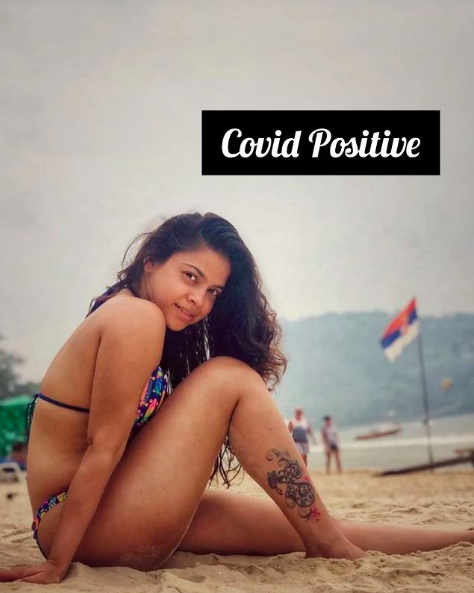 People Respond to Bhayani on Social Media
Bhayani was called out on social media – in comments section on Instagram as well as Twitter – where people criticized him for using bikini pictures. Here are some of the responses.
Instagram Comments
Here are the top Instagram comments that we found on these posts.
Sumona Chakravarti's Picture
What kind of pic selection is this viral ??????
Yhi photo mila?? Positive batane k liye??
Matlab kuch bhi viral ji what kind of picture is that ?
Mrunal Thakur's Picture
To itni hot photo dalne ki kya jarurat thi?????
Koi aur pic nahi mili tujhe kya
To b*** simple photo bi to dal skta tha.. ??
Erica Fernandes' Picture
Tu saari bikni waali photo hi dalnaa… Pure kpde ki mt dhalna kahi waps negative aa gyi to?? ??
Bada khatarnak hai baba Omicron… test positive aaty he sabke kapde utarawa deta hai !! ??
Bikini Positive as per @viralbhayani stop sharing bikini pics with Covid positive news.
A similar trend of comments was seen on Twitter as well as people call out Viral Bhayani for the pictures that he posted. These picture choices clearly did not sit well with the followers of the brand. Let us know your thoughts in the comments section below.
Stay tuned to the latest entertainment news online with Entertainment's Saga. You can also follow us on social media for the latest updates and funny memes on Facebook, LinkedIn, Instagram, and Twitter.
Read the Latest Entertainment News in India: