Last Updated: September 25, 2022
Kajol Devgn is one of the best and most successful Bollywood actresses. Here are some interesting facts about this Bollywood beauty.
Kajol is related to the legendary singer Kishore Kumar
While people are well aware of her immediate family, not many people know that this Bollywood actress is related to Kishore Kumar.
Kajol is Karan Johar's good luck charm
Even if Kajol is not directly a part of Karan Johar's upcoming movie, he makes sure she shows up on the sets. That's because he considers her to be a lucky charm.
Kajol loves to read and write
Apart from acting and social work, Kajol loves to read and write. While she loves to read sci-fi and horror novels, she also writes beautiful poetry.
She is involved with an NGO
Not only does the actress spend time at work, but she is also a part of an NGO called Shiksha. Shiksha is a non-profit organization that works towards providing underprivileged children education.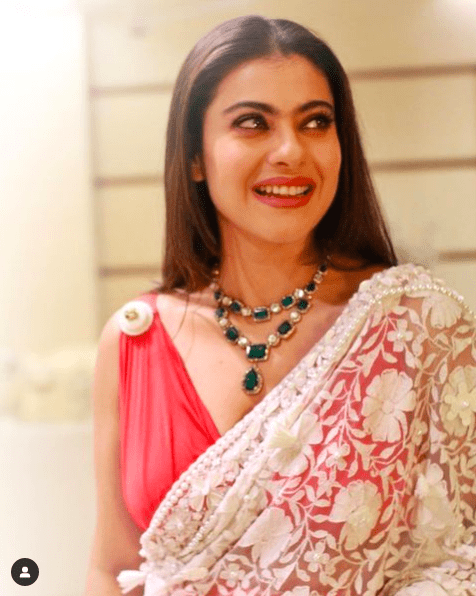 Kajol and Shah Rukh Khan were the first Bollywood celebrities to ring the opening bell at NASDAQ
Upon the success of My Name is Khan, Shah Rukh Khan and Kajol were invited to NASDAQ to ring the opening bell. This bell signifies the start of the trading day.
The Bollywood actress has won 6 Filmfare Awards
Kajol has been nominated 11 times at the Filmfare Awards for her performances over the year. Out of these 11 nominations, she has won the award 6 times.
A winner of the Padma Shri Award
In 2011, Kajol Devgn won the Padma Shri award for her contribution to Indian cinema. This is the fourth-highest Indian civilian award given by the Government of India.
How many of these facts about Bollywood actress Kajol did you know? Let us know in the comments section below if we missed any!
Read the Latest Bollywood Celebrity News Online:
About Entertainment's Saga
At Entertainment's Saga, our aim is to provide our readers with the latest entertainment news in India. That's how the brand was born. Follow us on Facebook, Twitter, Instagram, and LinkedIn for regular updates.