Last Updated: August 2, 2020
Whether it is for his bold style or brilliant acting skills, Bollywood actor Ranveer Singh is loved by millions around the world. That's why we bring his fans some interesting facts about the actor himself.
Fun Facts About Ranveer Singh
Ranveer Singh and Sonam Kapoor are second cousins.
It is said that he used to date Ahana Deol – the daughter of Dharmendra and Hema Malini.
Before he became an actor in Bollywood, Ranveer Singh worked as a copywriter.
It is said that he rejected 3 big Bollywood movies before he signed his first film – Band Baja Baraat – with Yash Raj Films.
His full name is Ranveer Singh Bhavnani.
Ranveer Singh is a complete mama's boy. Watch out Deepika! 😉
Big B himself sent Ranveer Singh a handwritten note after his extraordinary performance in Ram Leela.
His mom does not like him dying on screen.
Ranveer Singh was caught in school listening to the famous song – 'Chahiya Chahiya' from Dil Se. Due to this, he was suspended for one day.
Ranveer Singh is an arts graduate from Indiana University and had also take theater as a minor during the course.
The Bollywood actor started his career as a copywriter before making it big as a Bollywood celebrity.
Read Also: Fun Facts About Bollywood Actress Kajol Devgn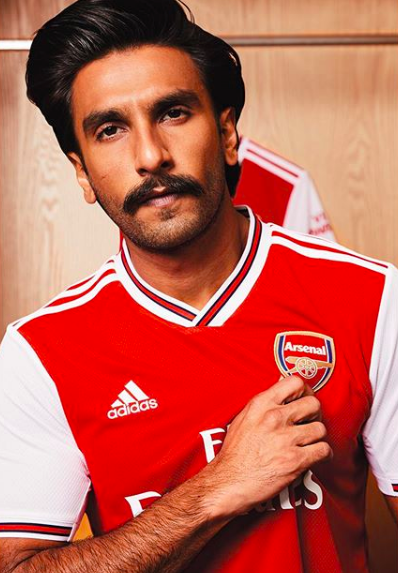 How many of these fun facts about Ranveer Singh did you know? Let us know if we missed any in the comments section below, and we'll add them to the mix!
Read Bollywood hot gossips online and the latest entertainment news in India at Entertainment's Saga. Follow us on Facebook, Instagram, Twitter, and LinkedIn for regular updates.
Read the Latest Bollywood Celebrity News Online: