Rakhi Sawant has been in the news for quite some time. The popular television actress, recently surprised her fans by announcing her marriage to her long-term boyfriend Adil Durrani. Rakhi Sawant and Adil Durani's adorable photos and videos were all over social media, and their fans, who affectionately refer to them as "Radil," showered them with love.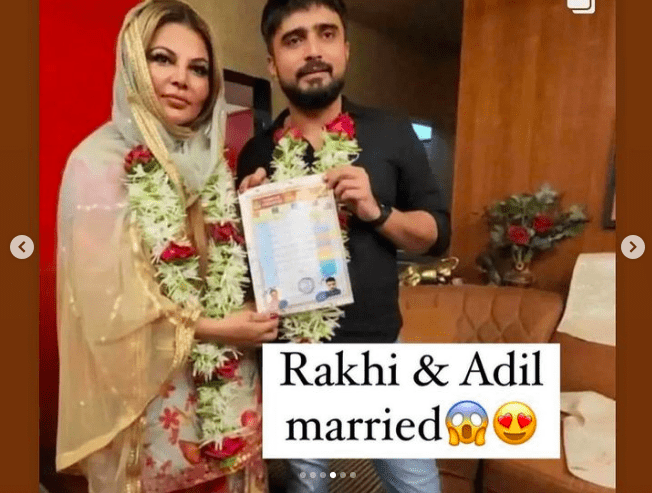 With her recent revelations to her fans, the latest news about Rakhi Sawant is heartbreaking and shocking. The actress is well-known for her controversies, and she recently revealed details about her marriage. Rakhi and Adil's court wedding photos quickly went viral on social media. The actress stated that the two have been married for seven months and that she is enjoying her married life.
It was recently revealed that her husband, Adil Durani, put pressure on her to keep their marriage a secret. In a recent exclusive interview, newlywed actress Rakhi stated that she has no idea why Adil is hiding their marriage and advised him not to hide it any longer. She inquired whether Adil is afraid of his parents or acting this way because he married a Hindu girl.
Rakhi Sawant's life is currently in turmoil because she recently lost her mother after a long illness, and her marriage with Adil Khan Durrani has hit a snag. After her mother died, the actress made shocking revelations about her marriage with her husband, including domestic violence and having an extramarital affair. In a conversation with ETimes, Rakhi Sawant revealed that her husband Adil Khan Durrani would beat her up and said, "I still love him and will always love him. But he has betrayed and duped me."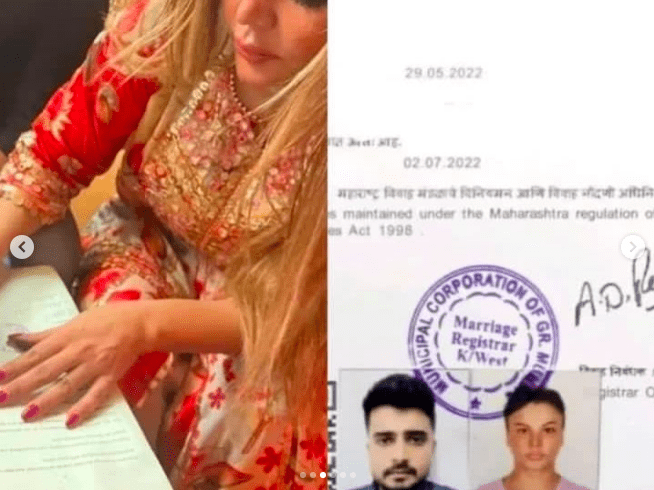 Sawant went public with her allegations that her husband had cheated on her with another woman. A day later, she came forward and stated that everything is back in order, with Adil Khan having left behind his alleged affair.
Sawant leveled serious allegations of domestic violence against her husband Adil. She told the media that her husband had been beating her for days while displaying marks of violence on her body. She also admitted that she had filed a complaint against him. Adil Khan Durrani was allegedly arrested in Mumbai following her complaint.
Rakhi claimed Adil stole her money and jewelry worth Rs 4 lakh and attempted to hit her. "We arrested Adil this morning," police said after the arrest on Monday. We are currently following the procedure. Rakhi had filed a police report. We would not be able to comment until the investigation was completed. We'd been looking for Adil for the past two days. Rakhi's complaints are currently being investigated."
Furthermore, Rakhi added that she does not keep things about her issues with Adil Khan private as she does not want to end up in a 'fridge'.
Sawant's fans are hoping she will recover from the fallout of her second marriage.
Entertainment's Saga brings you the most recent Bollywood hot gossips online. You can follow us on Facebook, LinkedIn, Instagram, and Twitter for the latest entertainment news online.
Read the Latest Bollywood Breaking News About Rakhi Sawant Online: