Kiara Advani and Sidharth Malhotra, the reputed lovebirds of Tinseltown, are going to marry shortly. Continue reading to find out!
Actors Sidharth Malhotra and Kiara Advani have huge fan bases. They are also among the most popular Bollywood couples who are expected to marry shortly. Marriage rumors have been swirling on social media about actors Kiara Advani and Sidharth Malhotra since the couple was spotted together on several occasions, despite the duo having yet to publicly acknowledge their relationship.
For months, fans have speculated that the Sidharth Malhotra Kiara wedding will take place at the end of 2022. However, according to several sources, the wedding of Sidharth Malhotra and Kiara has been postponed until 2023. This is the current breaking news of B-Town!
Even during their recent appearance on Koffee with Karan, Sid and Kiara were tight-lipped about their wedding preparations and refused to reveal anything. Sidharth stated that if he were to marry, it would be extremely difficult to keep the news a secret.
According to Bollywood Life, the wedding is being organized in secret! "Sidharth and Kiara are madly in love with one another." They have been through every stage of their relationship and are now certain that they want to be one and marry. Everyone got to see their connection on Koffee with Karan 7.
Kiara Advani and Sidharth Malhotra's Wedding Plans
"Sidharth and Kiara are open about their love because they are so certain of each other," a source close to the situation adds. The couple may be narrated in April of next year, and it will be a very close-knit ceremony. According to another source, the Sidharth Malhotra Kiara wedding would most likely begin in Chandigarh's Oberoi Sukhvilas. It is more convenient and closer to Sidharth and his family's home in Delhi. Rumor has it that they will marry at a nearby destination wedding. The couple will, however, host a lavish post-wedding reception in Mumbai for their film industry colleagues. Sources say the wedding would most likely take place in Mumbai or Delhi.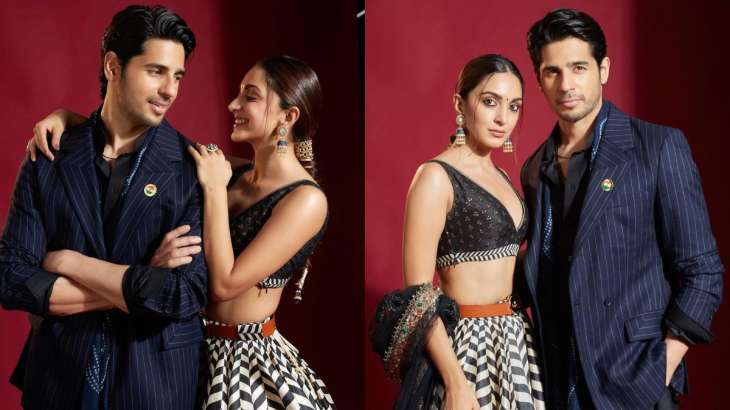 Both stars' families are working feverishly to schedule and finalize all of their events. The wedding date has yet to be announced, but it is expected to be finalized by the end of December.
However, a source told Bollywood Life that Sid and Kiara are upfront about their love since they are now certain of each other. Nobody from Bollywood will be invited to the wedding because it is being held in Delhi, close to Sidharth's family. The pair will first get married legally, followed by a cocktail party and celebration.
If they announce their wedding shortly, the industry will witness another Bollywood pair exchange vows very soon. These Bollywood hot gossips of the lovebirds would soon come to an end.
Stay tuned to Entertainment's Saga for more Bollywood breaking news online and Bollywood hot gossips. For constant updates, you can follow us on social media:
 Facebook, LinkedIn, Instagram, and Twitter.
Read the Latest Bollywood Breaking News Online: