Famous Youtuber and standup comedian Aishwarya Mohanraj tied the knot with her longtime partner Aakash Shah. The pictures of their wedding ceremonies have been surfacing on the internet lately.
Their wedding has provided all the to-be-soon-married couples with great ideas for their upcoming weddings.
The couple tied the knot on October 19, 2022 in Goa. Let's dive into Aakash Shah and Aishwarya Mohanraj's wedding details that really stood out!
Inspirations from Aishwarya Mohanraj's Wedding
Let's look at some cool wedding takeaway ideas from the couple's wedding.
The Out Of The Box Proposal
Aakash Shah, the groom proposed to his lady love in the most unconventional way. He prepared a ppt on why Aishwarya should be marrying him in the form of stand up comedy, which was damn interesting! You would love to be proposed to the same way, maybe sometime in the future!
Here's a video for those who haven't seen it:
Fun Pool Party
The couple kickstarted their wedding functions with a cool pool party. This party was an intimate affair that witnessed the presence of the nearest and dearest ones.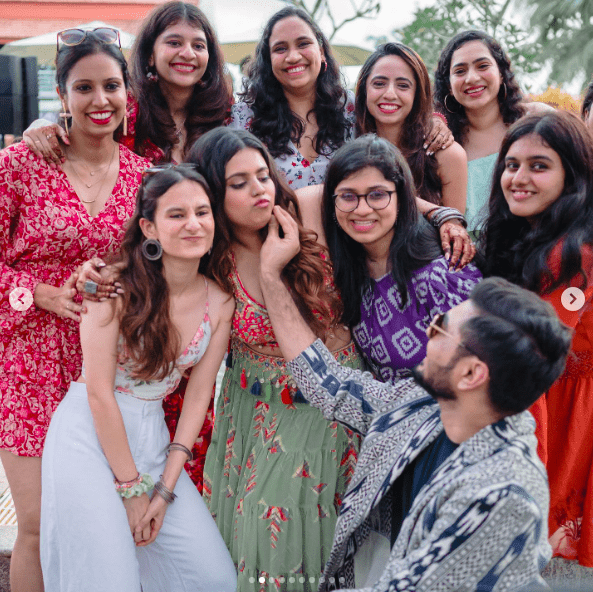 A Pastel Color Scheme for the Wedding
For the decor, the couple went ahead with with soothing colors as tones of pink, white, yellow, and orange that give it a mesmerizing look.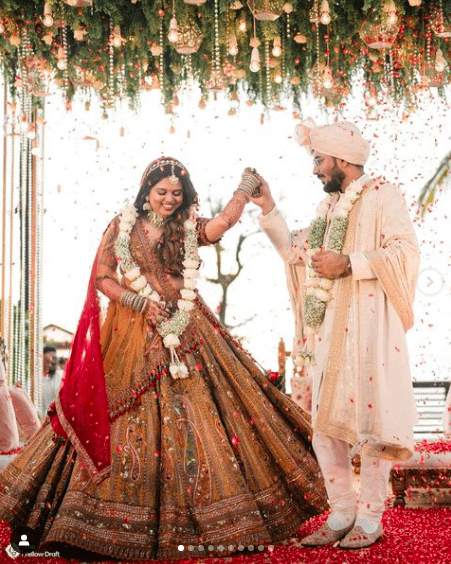 Going for a Bridal Lengha That's Not Predominantly Red
Red is usually the go to colour for most Indian bridal outfits. But, Aishwarya Mohanraj rocked an orange bridal lengha with hints of red.
Going All Out With Social Media Content
During her wedding functions, Aishwarya Mohanraj went all out when it comes to creating funny, sweet, and engaging reels for her social media followers on Instagram. For those looking for some fun stuff to post on their social media accounts, do have a look at Aishwarya's Instagram handle for inspiration!
Keep it Simple for Some Functions
Planning and executing a wedding can get tiring and expensive. That's why, keeping a simple, easy going function – like how Aishwarya planned her mehendi ceremony at home – can make things easier.
Unique Groom and Bridal Entry Songs
Choose a song for the groom and bride's entry that is special to the couple's journey and make it a moment for everyone to remember!
Aakash entered his wedding venue in a unique manner accompanied by a group of bridesmaids on a Malayalam track. Aishwarya too was accompanied by her bridesmaids' girl gang on a Marathi song.
The couple's wedding was nothing short of a beautiful dream. We at Entertainment's Saga wish this bubbly couple happiness all along the way. It would be exciting to see what next entertaining things the couple has in store for us all!
Keep following Entertainment's Saga for more of such latest wedding trends online.
You can follow us on Facebook, LinkedIn, Instagram, and Twitter.
Read More From the Latest Wedding Trends in India: