Renu Mandal is a singing sensation who went viral overnight after a video of her singing Lata Mangeshkar's song – Ek Pyaar Ka Nagma Hai – surfaced the internet. Soon after, Bollywood celebrity Himesh Reshammiya signed her for his upcoming movie Happy Hardy And Heer, where Renu sang two songs – Teri Meri Kahani and Adaat.
Renu Mondal's Viral Video
Renu Mandal's Daughter
While Renu Mandal has made quite a name for herself in such a short span of time, she has yet again returned back into the spotlight, thanks to her daughter. Renu Mandal's daughter, Elizabeth Sathi Roy, is being criticized by the public for abandoning her mother in old age, forcing her to sing at a railway station.
But, Elizabeth told IANS that she was unaware of the fact that Renu sang at a railway station. As Elizabeth and Renu stayed in different cities in India, they could not meet as often. But, Elizabeth was regularly in touch with her mother. In fact, she had asked her mom to move in with her multiple times, but Renu Mondal refused every time.
Read Also: Lata Mangeshkar Comments on Renu Mandal's Instant Fame
Renu Mondal's Family
Elizabeth told IANS about her family. She said, "My father passed away a few years back. Ma's kids from her second husband probably stay in Mumbai now, though I am not sure. Her second husband is still alive. I am her first husband's daughter, and I have an elder brother and a half-brother and half-sister. We are not in touch with each other. Why don't the other kids take responsibility of ma? Why nobody is blaming them? I want them to come forward and take care of ma along with me."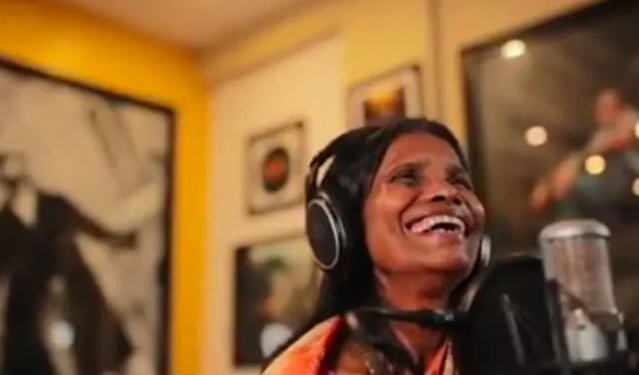 Elizabeth is a divorcee and is a single mother for a boy. She runs a small grocery store to support herself and her son. She tries her best to look after Renu as well and sends some money on a regular basis to her uncle's bank account for her mom to use.
Stay up to date with the latest Bollywood celebrity gossip. Follow us on Facebook, Twitter, and LinkedIn for regular updates.
Read More From Entertainment's Saga: