Bollywood actor Shah Rukh Khan is currently hosting TED Talks India Nayi Baat's season 2. One of the guests on the same was the author, filmmaker, and Ayushmann Khurrana's wife – Tahira Kashyap. During the show, Tahira made Shah Rukh Khan realize that "it's okay to share" problems.
About Tahira's Interview with Shah Rukh Khan
Tahira used the platform to discuss her journey of battling and conquering breast cancer. She explained that cancer is something that is considered to be a taboo topic in India and should be talked about more. In a report by IANS, it said that Tahira feels sharing the pain "encourages people to be mindful."
How Tahira Inspires Shah Rukh Khan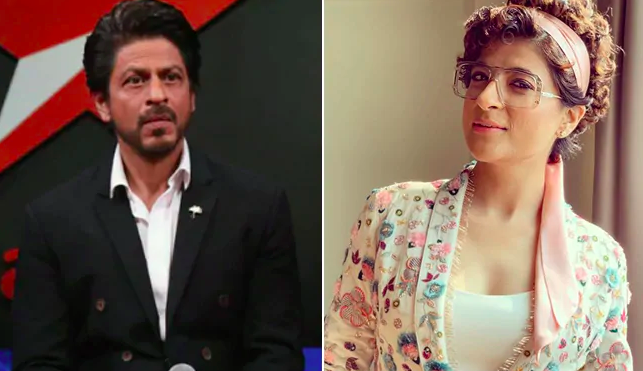 Shah Rukh Khan – also known as King Khan of Bollywood movies – lost both of his parents to cancer at an early stage of his life. As per a report IANS, Shah Rukh Khan said, "I lost both my parents to cancer. I do not like to show off my problems but Tahira made me realise that it is okay to share. I feel it is necessary to remove the taboo that we need to hide our problems. Instead, come together with your family and figure out a solution."
Let us know your views in the comments section below.
Stay up to date with the latest Bollywood entertainment news online at Entertainment's Saga. Follow us on Facebook, Twitter, and LinkedIn for regular updates.
Read more from Entertainment's Saga: