Recently, Payal Ghosh made some serious allegations against Bollywood director Anurag Kashyap. The Bollywood actress mentioned that Anurag sexually harassed her. While there were multiple people who spoke up in favor of Payal Ghosh, there are also people coming out in support of the Bollywood director. One of the people who is speaking up against Payal Ghosh is no other than Anurag Kashyap's ex-wife.
Read Also: Payal Ghosh's Sexual Harassment Accusations on Anurag Kashyap
Anurag Kashyap's Ex-Wife Speaks Up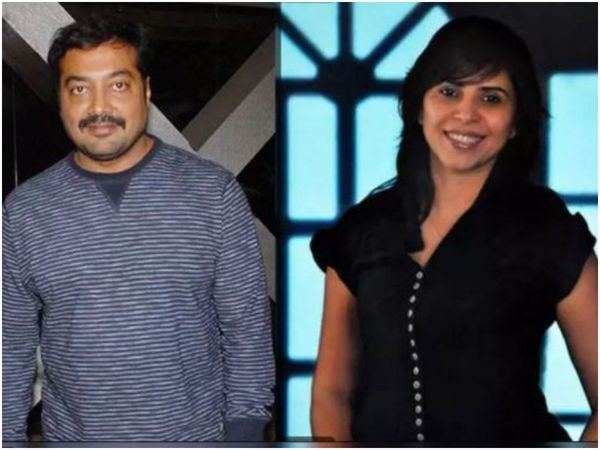 In an Instagram post, Anurag Kashyap's first wife, Aarti Bajaj, commented on the #MeToo allegations against him. She said,
"First wife here.. You are a rockstar @anuragkashyap10. Keep empowering women as you do and the safest place you create for all of them. I see it first hand with our daughter. There is no integrity left and the world is full of losers and no brains baying for blood of anyone who has a voice. If everybody spends the energy which they use in hating others constructively this world will be a better place. Cheapest stunt I have seen till now. First it made me angry then I laughed so hard as it cannot come more framed then this. I am sorry that you have to go through this. That's the level of them. You stay HIGH and keep using your voice. We love you."
It can clearly been seen that Anurag Kashap's first wife, Aarti Bajaj, completely supports him, which, of course, speaks volumes in support of the Bollywood director.
What are your thoughts on the same? Let us know in the comments section below.
Read more about Bollywood celebrity news online at Entertainment's Saga – home of the latest entertainment news in India. Follow us on Facebook, Twitter, and LinkedIn for regular updates.
Stay Updated with the Latest Bollywood Celebrity News Online: