Bollywood actress Kalki Koechlin is in news recently regarding her pregnancy with boyfriend Guy Hershberg. She again managed to be on the top of the news with her strange revelation on Tara Sharma's Chat Show. Kalki on talking about how the actress was when she was in school? The actress revealed she was the naughtiest but also she was the teachers' pet.
Kalki's School Days
With all the chat going on she told the interviewer she did all these naughty tactics when the teachers were not around. She was all like an innocent, disciplinary student in front of teachers. But as soon as teachers leave the classroom she used to grab the boys and kiss them.
Read Also: Kalki Koechlin Announces Pregnancy
The latest news about Kalki Koechlin on her kissing random boys in school got everyone in shock. She added in the interview that she really liked to tease the boys who were in the initial phase of puberty and were like if we touch girls we will get "Girl's problem". Bollywood actress Kalki Koechlin took the fun out of this and used to chase them and kiss them.
Actress also mentioned on the show that at home also she had to be in a proper discipline as her mother was a disciplinarian.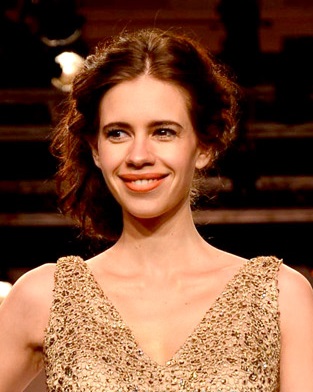 About Kalki Koechlin's Pregnancy
Further on the chat show, Interviewer asked about the ongoing pregnancy of the Bollywood actress Kalki Koechlin. On this, the actress took a sigh and said it was difficult in the first 4 months with all that nausea and morning- sickness. But in the second trimester, she started enjoying all-new changes that her body was experiencing.
Read Also: Five Jaw-Dropping Bollywood Trends: 2009 vs. 2019
In the earlier interviews also the Bollywood actress Kalki Koechlin has mentioned that she is all into hypnobirthing (the water birth). Kalki is taking classes to practice breathing techniques and prenatal yoga. The actress is very careful about what she is eating and what-not.
She also shows emotional concern on how everything changes when you start taking care of another human being.
Kalki is due later this month and we all wish her well for her pregnancy. Stay tuned for the more latest Bollywood entertainment news on Entertainment's Saga. Follow us on Facebook, Twitter, and LinkedIn for regular updates.
Read More From Entertainment's Saga: