Anuksha Sharma's web series, Paatal Lok, landed in some legal trouble recently. Bharatiya Janata Party MLA Nandkishor Gurjar filed an FIR against Anushka Sharma on Sunday. The reason was that the web series used a picture of his without taking his permission.
The BJP MLA belongs from Uttar Pradesh's Loni town and has demanded that a case be filed against the Bollywood actress under the National Security Act. The reason is for causing communal disharmony. He has also said that the show should be banned.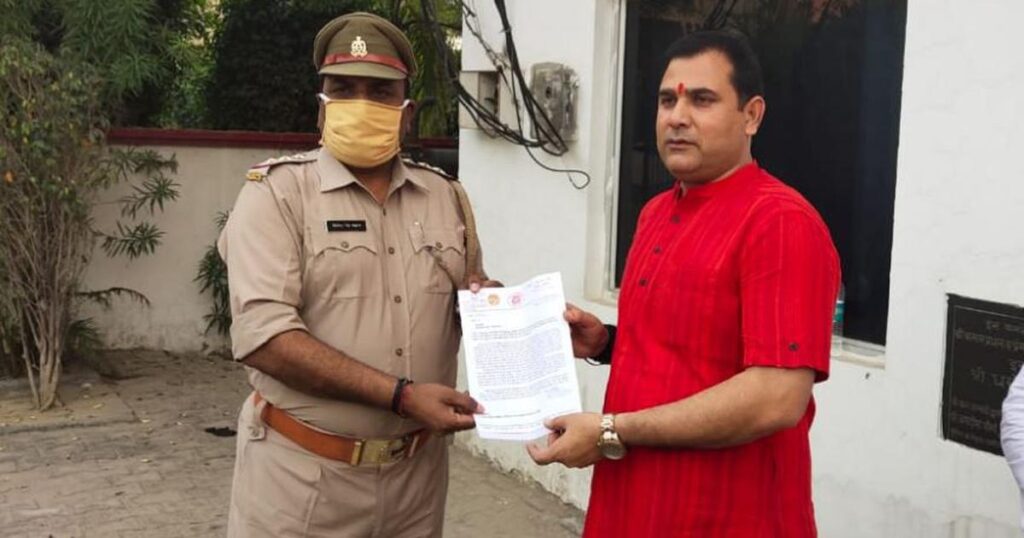 About the TV Series Paatal Lok
MLA Nandkishor Gurjar's photo was used in a scene where a negative character on the show – Balkrishna Bajpayee – is shown inaugurating a national highway. The original photo – which was taken on March 30, 2018 – was photoshopped for the web series. But Gurjar's face is still visible in it. In the original photo, Uttar Pradesh Chief Minister Adityanath inaugurated a six-lane road in Uttar Pradesh. Nandkishor Gurjar is seen standing near the chief minister.
Nandkishor Gurjar has also claimed that Paatal Lok has caused the following things:
Tainted the image of BJP
"the series showed castes in Sanatan Dharma and different Hindu agencies in a negative light, and thus "anti-national". (Source: Scroll.in)
As per a report by NDTV, on May 18, a Gorkha group also filed a complaint against Sharma. This was due to some remarks that allegedly degraded the members of the community.
Have you seen the TV show? If so, let us know what you think in the comments section below. We would love to hear what you think!
Stay up to date with the latest Bollywood hot gossips online at Entertainment's Saga. Follow us on Facebook, Twitter, and LinkedIn for regular updates.
Read More From Entertainment's Saga: