When it comes to Bollywood breaking news, we have to talk about controversies in the industry. Whether some self-invited or due to some inevitable factor Bollywood manages to always bring some drama along with almost each of its projects.
Today's writeup is regarding some controversial Hindi songs that attracted a lot of ire and drama along with it.
Song 1: Bhaag Bhaag D.K. Bose
This much-loved track attracted controversy because it infringed upon the copyrights of the song of two artists namely Jiten Thukral and Sumir Tagra. Moreover, the lyrics seemed objectionable to the censor board as it resembles some offensive words in Hindi and was questioned the filmmakers upon their approval of the song.
Song 2: Aaja Nachle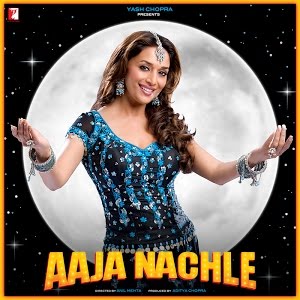 The title track from the 2007 released movie Aaja Nachle got stuck in trouble due to its casteist lyrics. This also lead to the track being totally banned in Uttar Pradesh. However, later the filmmakers removed the title track Aaja Nachle  from the movie and Yash Raj films apologized for hurting sentiments!
Song 3: Radha
Radha song from the movie Student of the Year also came into the controversy for hurting religious sentiments. Filmmaker Karan Johar and producer Gauri Khan had to face criminal cases filed against them for referring to Radha (a religious figure) as "sexy".
Song 4: Kafirana
The 2012 released movie Joker had a song Kafirana that caused a lot of chatter for its lewd lyrics. Thus later the lyrics "I want to Fakht you" were changed into "I want just you" by filmmaker Shirish Kunder.
Song 5: Dum Maro Dum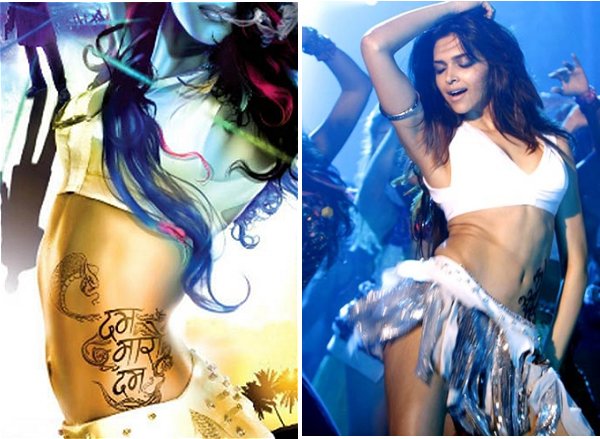 The Dum Maro Dum (2011) title track was not received with a lot of warmth. People were disappointed with this remake of a great classic song that it was. Additionally, both Dev Anand and Zeenat Aman complained about the remake as they were not happy with the new version.
Song 6: Panghat
Panghat By Kanika Kapoor was earlier titled "Madhuban" that attracted the ire of a religious section. Mahesh Pathak from the religious organization, Akhil Bhartiya Teerth Purohit Mahasabha, expressed that the song tried to downplay the image of Brajbhoomi of Lord Krishna. The track was then renamed "Panghat".
Song 7: Dhan Te Nan
Dhan Te Nan track from Shahid Kapoor starrer movie Kaminey too was called out for its casteist lyrics. After several complaints filmmaker Vishal Bhardwaj later removed the word "Teli" and changed it to "Dilli" in the song.
Song 8: Sexy Mujhe Log Bole
This sing from the movie Khuddar again stirred up controversy for using the term "sexy" so openly in the era that it was. It was not seen with a very good eye among the audiences.
Song 9: Noor-Un-Ala
This track from M.F Hussain's movie got into trouble due to some portion of its lyrics being taken direct from the Koran which was seen as a problem by some Muslim organizations. The movie was taken off the theatres following the protests.
Song 10: Bittoo Sabi Lega
This track from the movie Bittoo Boss was perceived as something obscene due its double meaning lyrics. The pun intended by the lyricist did not go well with the target public.
Stay tuned to Entertainment Saga for more Bollywood breaking news and India cinema news online. You can also follow us on social media for the latest updates and funny memes on Facebook, LinkedIn, Instagram, and Twitter.
Read the Latest Bollywood Hot Gossips Online: