Chak De! India is a Yash Raj Film that came out in 2007 starring Shah Rukh Khan. But, of course, the movie needs no introduction. But, is it a true representation of the state of sports in India? Sadly, the answer is yes.
Reasons Why We Think Chak De! India is Accurate
It shows how people can hold one mistake over your head
In the movie, Shah Rukh Khan's character, Kabir Khan, goes through a lot of scrutiny due to a misunderstanding that led to the nation hating him for what he thought would be a lifetime.
It shows the true state of women's sports in India
The Bollywood movie is an accurate representation of the state of women's sports like hockey in India as well as the hurdles sportswomen need to cross to get a chance to play at an international level.
Racism within India
The women's hockey team consists of women from states across India, including Manipur. Chak De! India shows an accurate representation of how people from the northeast face discrimination in other parts of India on the basis of their looks.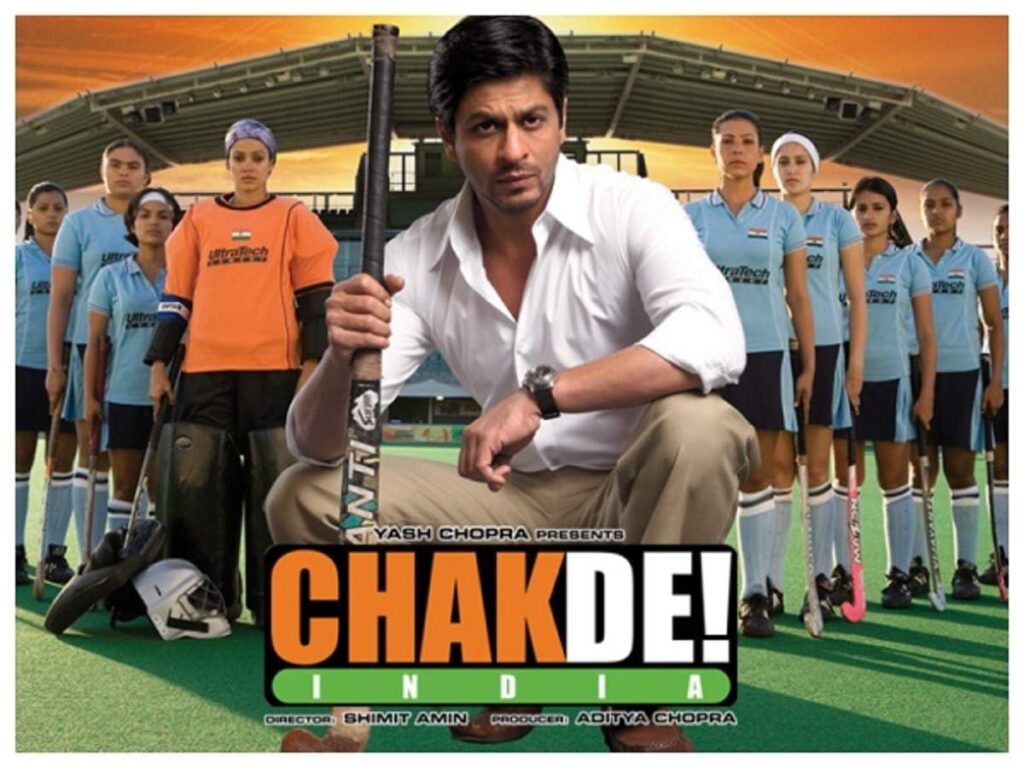 The role of women after marriage
One of the team players – Vidya – gets married a few months before the team starts training for the international world cup. But, that doesn't stop her from showing up to practice. This leads to a lot of trouble for her with her in-laws as women in India are expected to put the family first and their careers second.
Women aren't meant to acheive things
Priti Sabarwal – a hockey player on the team – is engaged to a famous cricket player on the Indian team. But, she doesn't get the support she deserved from her fiance as he believes women's sports are nothing when it comes to the men's cricket team.
Throughout the movie, the team and their coach, Kabir Khan, go through a lot of ups and downs to make it to the world cup. But, they end up winning it with persistence, teamwork, and determination. We feel that this movie is an accurate representation of the hardships our athletes go through on a day-to-day basis, but still make sure to make India proud on an international stage. And we couldn't be prouder of the sportsmen and women representing us around the world.
Read the latest Bollywood entertainment news online at Entertainment's Saga – home of the latest entertainment news in India. You can also follow us on social media – Facebook, LinkedIn, Instagram, and Twitter.
Read More of the Latest Entertainment News Online: