There are sources saying that Shah Rukh Khan's daughter, Suhana Khan, is ready to make her debut in Bollywood. On top of that, it is being said that director Zoya Akhtar will be the one launching Suhana Khan.
As per a report by Pinkvilla, "Zoya Akhtar has teamed up with Netflix for the Indian adaptation of the comic book Archie. Zoya is looking to cast a group of young actors who will be playing friends in the film. The filmmaker has found one of the central characters in Shah Rukh's daughter Suhana. Suhana has starred in a couple of short films before, but with this, she will make her debut in Bollywood."
As per the source, Suhana Khan and her father are currently going through the script before they give the final nod and sign the contract. But, so far, neither Zoya Akthar nor Suhana Khan has made a public statement about this.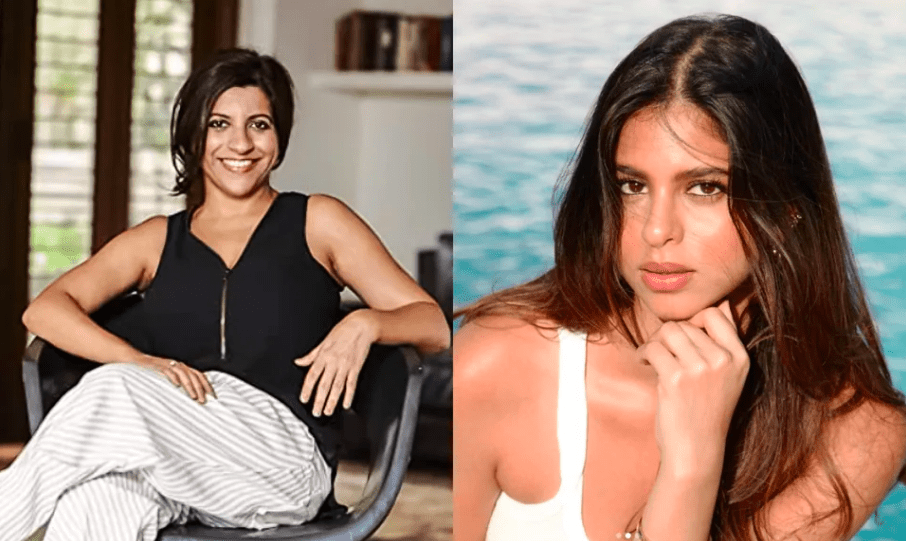 With Shah Rukh Khan's daughter making her debut in Bollywood, this will surely bring up the topic of nepotism in Bollywood. It also brings up the question as to why Karan Johar is not launching SRK's daughter. The reason behind it is because Karan Johar is also known as the King of Nepotism in Bollywood and has launched various star kids like Alia Bhatt, Varun Dhawan, among others. Along with this, we have known about the strong friendship that Karan Johar and Shah Rukh Khan have.
Do you think it was easier for Suhana to get a role in a Bollywood movie due to her father's connections? Let us know your thoughts in the comments section below.
 Stay tuned to Entertainment's Saga for more latest Bollywood celebrity news online. You can also follow us on Facebook, LinkedIn, Instagram, and Twitter. Stay on top of the latest entertainment news in India.
Read the Latest Bollywood Celebrity Gossips Online: