Emily in Paris is a web series on Netflix which had its first season air this year. But, is the show on Netflix worth the watch? Keep on reading for an honest review!
About the Netflix Show
The show is about the journey of an American girl – Emily Cooper – who moves to Paris for an year. She is a social media expert for the company she works at in the United States, and gets an opportunity of a lifetime to lead the social media strategy for a brand her company acquires in Paris.
In the first season, the show talks about the initial months of Emily in Paris and her experiences in a new country and office.
Is This Show Worth The Watch?
Now, the question comes down to whether this is a show to watch on Netflix, or is it a pass? To be honest, it is a show that is a good time pass. But at the same time, it does not leave us craving for more.
Reasons Why We Didn't Like the Show
Here are a few reasons we didn't like the show on Netflix.
1. We can't relate to Emily: Emily is a millennial, but being a millennial myself, I just was not able to relate with her.
2. Her social media account does not add up: Emily is said to be a social media expert, but only has 48 followers on her Instagram account. Not only this, the followers on her account spike up exponentially during her initial months in Paris, which is highly unlikely. If it were so easy to get followers on social media, everyone would be social media influencers.
3. Emily doesn't make an effort to learn French right away: Yes, Emily's trip was planned at the last minute because her boss drops out of the trip. But, once Emily reaches Paris, she makes no effort to learn the language until late into the season. If you're planning to stay in a country where English isn't widely spoken for a whole year, you're probably going to want to learn the language sooner than later. (Not to mention that she expects to survive on Google Translate!)
4. How does she magically keep meeting people who are very fluent in English? In a place like France, not many people are fluent in English. But, in the show, Emily's luck is great because she just happens to always bump into people who are fluent in English.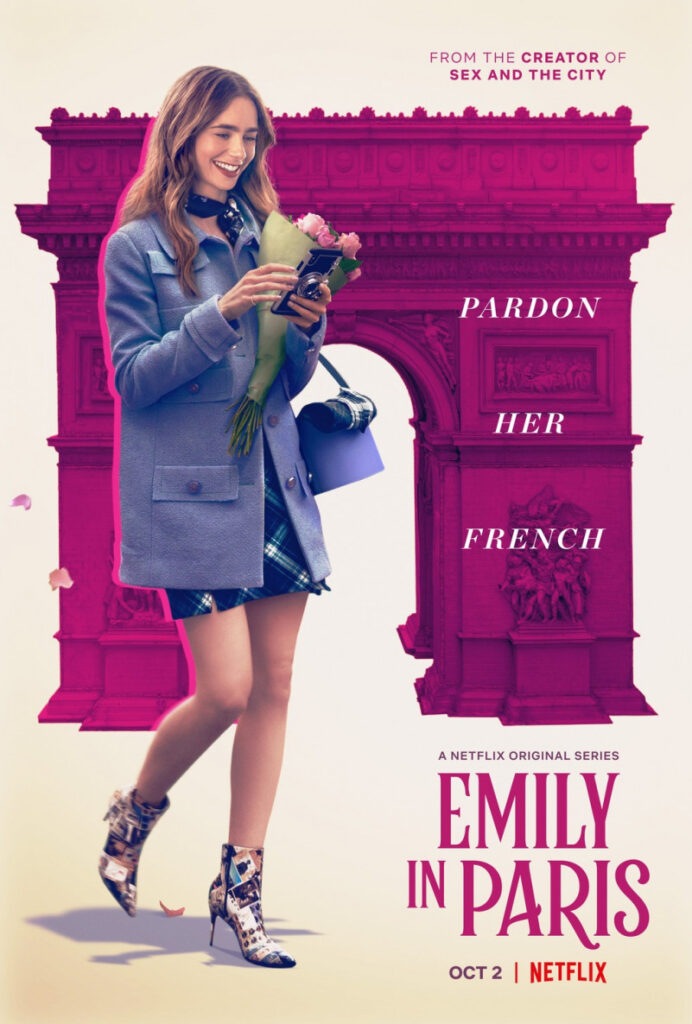 5. Dressing Style vs House: The house Emily lives in is considered to be a servant's quarter in an old hotel. Yet, her dressing style is chic, stylish, and not to mention, expensive! How can you manage such expensive clothes and not be able to afford a decent apartment?
Ratings
Here are the ratings of the show:
Our Rating: 2.5 out of 5
Rotten Tomatoes: 65%
IMDb: 7.2 out of 10
At Entertainment's Saga, we aim to bring you the latest entertainment news in India. Follow us on Facebook, Twitter, and LinkedIn for regular updates.
Here are Some Other Reviews of Shows on Netflix and Amazon Prime: