Varun Dhawan and Natasha Dalal are now married! The couple had a small and private wedding in Alibaug on Sunday. Soon after the couple was married, Varun Dhawan shared pictures from the mandap on his official Instagram handle.
Varun Dhawan and Natasha Dalal's Wedding News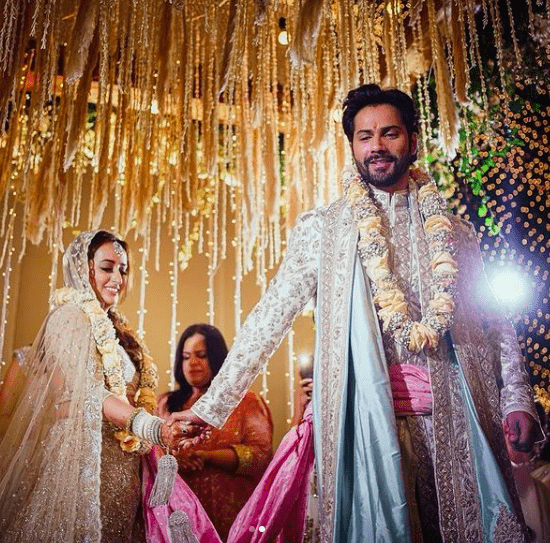 The wedding festivities took place at The Mansion House – a luxurious 25-room resort in Alibaug. We tried looking online to check just how difficult it is to get a booking here, and we weren't able to find any availability for the next one year. So clearly, this resort is very much in demand.
While fans are eagerly waiting for more pictures from the wedding, we are not entirely sure how quickly they will be available. That's because as per Great Andhra, "It has been reported that the couple had a no-phone policy at their wedding."
We wish the beautiful Bollywood couple the very best!
Stay tuned to Entertainment Saga to receive more such Bollywood hot gossips online. Follow us on Facebook, Twitter, and LinkedIn for regular updates.
Read the Latest Bollywood Celebrity News Online: