Sardar Ka Grandson is a new Bollywood movie on Netflix starring Arjun Kapoor, Rakul Preet Singh, John Abraham, Aditi Rao Hydari, and Neena Gupta. In this article, we're going to share our honest movie review of Sardar Ka Grandson so that you can make a decision on whether you want to watch it.
About the Movie
Sardar Ka Grandson is around Amreek's (Arjun Kapoor) grandmother, Sardar Kaur (Neena Gupta), who is on her death bed. Her last wish is to visit her ancestral home in Lahore which she had to leave behind during the partition. The Bollywood movie on Netflix is filled with comical twists and turns as Sardar's grandson takes it upon himself to help fulfill her grandmother's last wish.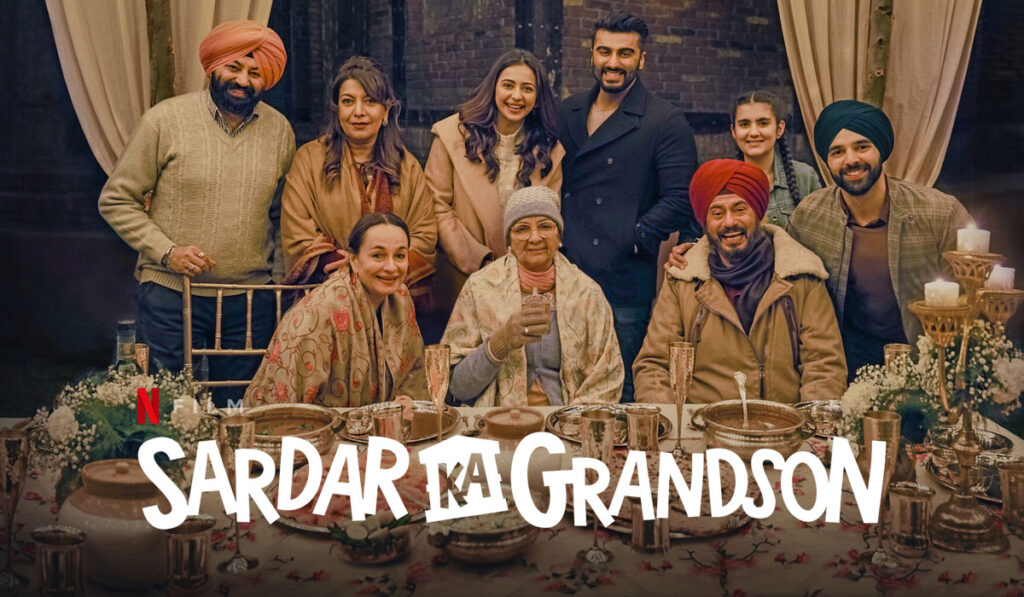 The key twist is that Sardar is not allowed to enter Pakistan due to a commotion made during an India vs Pakistan cricket match. But, Amreek does not stop here. He makes his way over to Pakistan with the goal to move the house from Pakistan to his family field in Amritsar. Yes, you read that last line correctly!
Read Also: Just How Bad is the Coolie No 1 Remake?
An Honest Movie Review
What we absolutely loved about the movie was the emotions of millions of people who had to leave a part of themselves behind during the partition. Many of them have gone on to live a full, complete life, but no doubt, there is a part of that generation's lives that us millennials will likely never be able to understand. Sardar Ka Grandson did a beautiful job of making the newer generations understand what our elders went through during the partition in 1947.
But, there was one key problem in the movie – the fact that the movie revolves around Arjun Kapoor's character moving a complete house from Pakistan to India with such ease. Not to mention the pathetic acting of Arjun himself.
Movie Ratings
Entertainment's Saga: 3 out of 5
IMDb: 4 out of 10
Rotten Tomatoes: 22%
Times of India: 2.5 out of 5
Audience Ratings on Google: 3.5 out of 5
Official Movie Trailer
Have you seen this new movie on Netflix? Let us know in the comments section below!
Stay tuned for more Bollywood movie reviews online at Entertainment's Saga. You can also follow us on Facebook, Twitter, Instagram, and LinkedIn for regular updates.
Have You Read These Bollywood Movie Reviews?