In a recent interview to Pinkvilla, director and veteran actor Rakesh Roshan shared details of his upcoming movie, Krrish 4. He mentioned that music will be an essential part of the movie. Along with that, Rakesh Roshan also mentioned that Hrithik Roshan will sing "…one song for sure."
This got fans super excited since now they will not only get to enjoy Hrithik's acting and dancing skills, but also his singing skills in the upcoming movie. His voice was appreciated by many in the songs 'Señorita' from Zindagi Na Milegi Dobara, and 'Kites in the Sky' from Kites.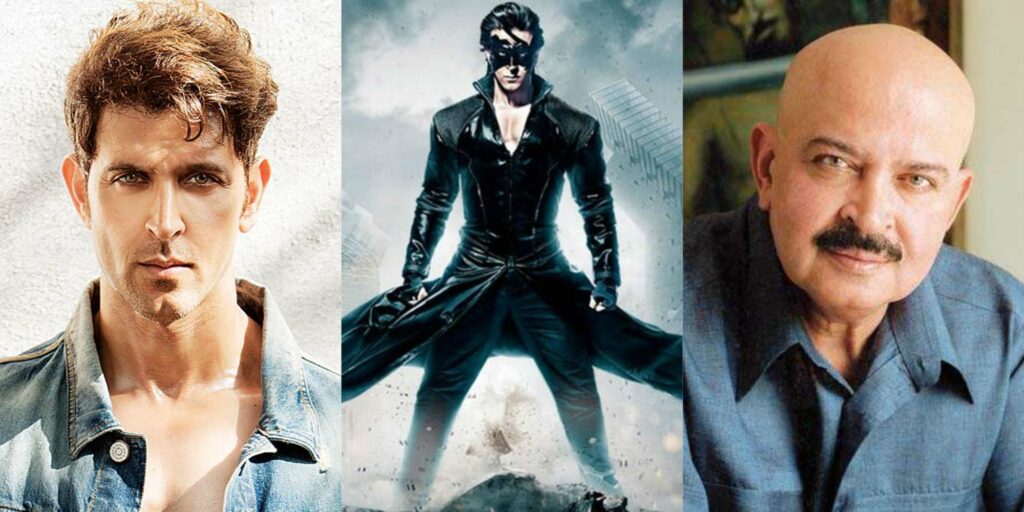 Bollywood actress Kangana Ranaut and Hrithik Roshan were very much in the spotlight soon after Krrish 3. This is because Kangana Ranaut mentioned that the two were a couple, whcih Hrithik Roshan denied. This was a hot gossip of Bollywood that was covered by media across the country. Along with that, it brought some publicity to the Koi Mil Gaya / Krrish franchise as the two had just done Krrish 3 together.
But, with Krrish 4 in the works, we're looking forward to what this Indian superhero movie holds for the audience.
Are you excited to see the movie? With COVID being an issue, would you be inclined to watch this movie in the theatres or on an online streaming platform? Let us know your thoughts in the comments below!
Follow Entertainment's Saga for the latest Bollywood hot gossips online.
For the latest updates and hilarious memes, you can also follow the Entertainment Saga on:
Read the Latest Bollywood Celebrity News Online: