Last Updated: November 16, 2022
After Bollywood actor Sushant Singh Rajput committed suicide, many have come up to be the victim of nepotism in Bollywood. Mumbai police are currently investigating the reason behind Sushant Singh Rajput's death. In the meantime, Pallavi Kumar, late actor Inder Kumar's wife, is the latest one to come out. She has said that Inder was a victim of lobbying and nepotism in the Bollywood film industry.
What Did Pallavi Say About Nepotism in Bollywood?
Pallavi strongly feels that her husband did not receive the opportunities that he deserved simply because he did not belong to a star family. Pallavi recently shared a picture of Shah Rukh Khan and Inder. The picture shared by Pallavi shows Shah Rukh Khan and the Inder shaking hands. In the caption, she wrote:
"These days everyone is talking about.. Nepotism….Just like Sushant Singh Rajput my husband late actor Inder Kumar achieved his fame on his own. He was at a peak in 90s. Before he passed away I still remember he went to 2 people big shots asking for work as help. Just for the record he was already doing small projects. But he wanted to do big movies just like he started."
Pallavi also wrote that she and her husband, Inder, had gone to meet Bollywood director Karan Johar. The director's manager, Garima said that Karan was busy. When Karan came out of his van, he told Inder to get in touch with Garima about future work opportunities. That's what Inder did. After repeated calls asking for work, he had gotten the same standard reply that there is no work available for him at the moment. After 15 days, Inder's number was blocked.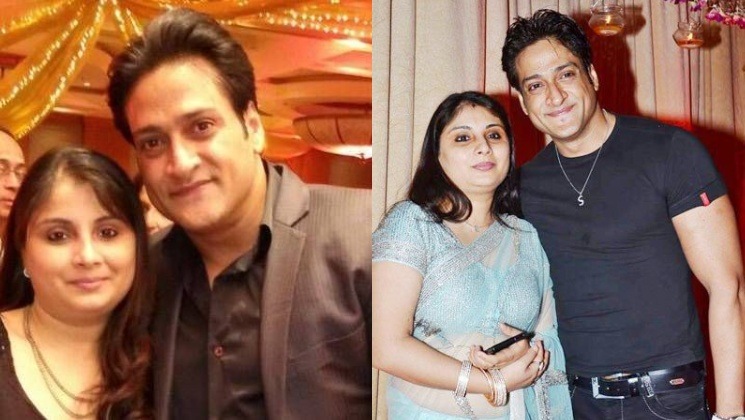 Similar behavior was seen by none other than Shah Rukh Khan. SRK had told Inder that the former will be in touch in the coming week. Along with this, Inder received a similar reply where Shah Rukh Khan asked Inder to get in touch with his manager. SRK's manager's response is similar to Garima's.
Pallavi Kumar Raises a Serious Question
Pallavi, in her lengthy post, also raised a serious question about the Bollywood industry. "Karan johar has said many times he works with stars… well my husband was a star … still people remember him by his work. Why is it so difficult for these big shots to help talented people. What are they scared of ? Or we can just say they are bad human beings… pretending to be nice. Nepotism should stop… people are dieing and these big shots are still not understanding the effect. Government should take strict action against such people."
Inder Kumar is best known in the Hindi cinema for movies such as Khiladi Ka Khiladi and Gajgamini. He also played Salman Khan's friend the hit movie Wanted. He has also appeared in films such as Kahin Pyaar Na Ho Jaye with Salman Khan.
What are your thoughts on the nepotism and favoritism towards star kids in Bollywood? Let us know in the comment section below.
Read about the latest Bollywood celebrity news online at Entertainment's Saga. Follow us on Facebook, Twitter, and LinkedIn for regular updates.
Read the Latest Bollywood Breaking News: