After Sushant Singh Rajput's death, many people from the Bollywood industry came forward with the allegation of torture by the established families of Bollywood. The latest news about Salman Khan and his family has surfaced on social media. Here, he is accused of ruining the career of the first director of the Dabangg series – Abhinav Kashyap.
On Monday, Abhinav Kashyap, who is also a brother of established director Anurag Kashyap, released a statement regarding the death of Sushant Singh Rajput on Facebook. In that statement, he discussed that there is a conspiracy behind the death of the actor. He further demanded a detailed investigation of the matter by the Maharashtra Government.
Second Wave of #MeToo Movement
The Director Blamed Salman Khan for Sabotaging his Career
The statement released by the Abhinav Kashyap was not only to show his concern about the Sushant Singh Rajput's death but there is something more to it. Further in the statement, the director blamed Yash Raj Film's talent management team for blocking many of Sushant's projects. It is speculated that this may be one of the reasons why the actor committed suicide.
In the statement, he also shared his #MeToo moment in which he blamed Salman Khan and family for ruining his project, Dabangg 1. His blames were serious stating that the Khan family sabotaged two of his projects. Abhinav mentioned that Salman Khan's PR teams to run a negative campaign against the director before the release of his second movie, Besharam.
Not only did his career take a hit, Abhinav Kashyap also received death threats and rape threats for the women in his family. He added the police denied filing any complaint. Instead, the police filed a cognizant complaint. The evidence presented by him against the Khan family leads to nowhere.
In the closing statement, he added that he will not give up and will fight. He also pleaded other actors to come forward if they had or are experiencing any kind of trouble.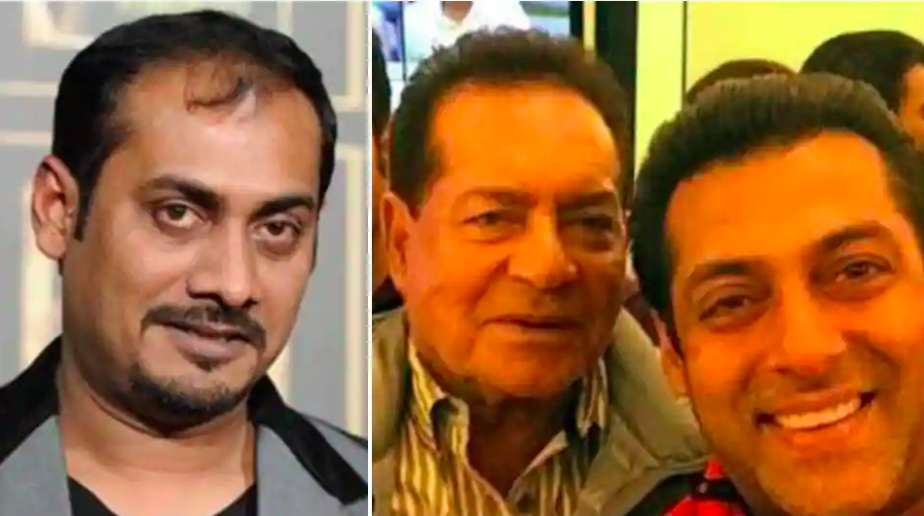 Salim Khan and Family Takes Legal Action against the Bollywood Director
Salim Khan and the Family will not sit silently against such a derogatory allegation by Abhinav Kashyap. In a statement given to The Times of India, Salim Khan – a respected writer and father of Salman Khan – said annoyingly that "first go and see his movies and then we will have a talk." He seemed miffed with the allegation and he added that "if he had known my father and grandfather's name he would have put their names in the statement." He then added, "Do whatever he wants to do, he doesn't worth my time."
In an interview with Hindustan Times, Arbaaz Khan said – "In fact, we have already taken legal action even before this post; it was after his earlier post (when Kashyap spoke about having differences with Arbaaz and Salman and led him to step down from the Dabangg franchise). We have had no communication with Abhinav since we started working on Dabangg 2. We parted ways professionally. Don't know where all this coming from. We are taking legal action."
Stay tuned for more Bollywood celebrity news on Entertainment's Saga. Follow us on Facebook, Twitter, and LinkedIn for regular updates.
Read More From Entertainment's Saga: