Last Updated: April 23, 2023
199shop.in – also known as 199 Shop – is a new website that popped up in the past few months. While the deals on this website are exciting with unique products at reasonable prices, many people are calling 199shop.in a scam.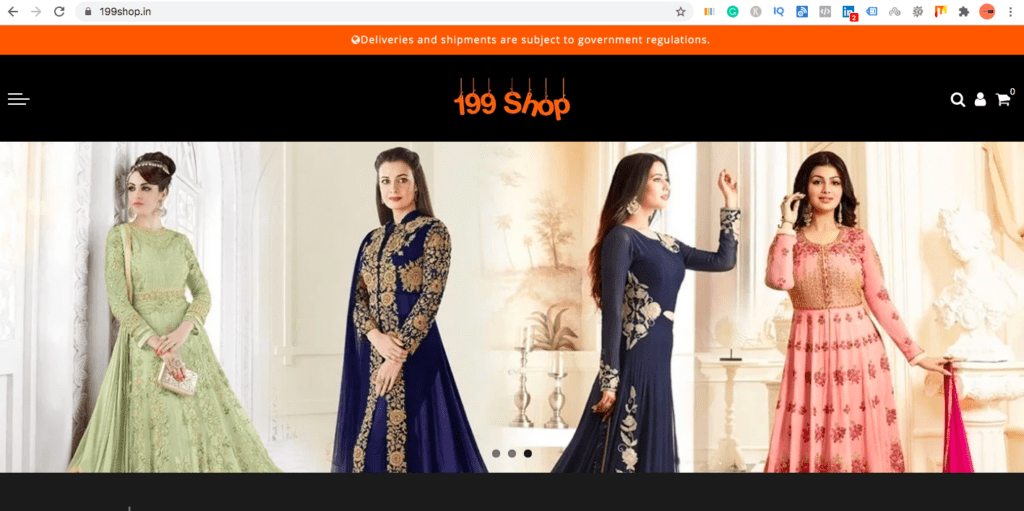 About 199shop.in
This website is advertising very attractive deals on their website. For example, customers can buy beautiful ethnic, designer outfits on the website for only Rs 199. There are also many other attractive deals that 199 Shop was offering to its customers online. Such an attractive deal has lead to many people placing orders on this online shopping website in India.
The Issue With The Website
While people are placing orders on this website, there is a chance that this online shopping website may be a scam. That's because a lot of people have been waiting for their orders to arrive for over a month. Not only this, the customer service for 199shop.in has been reported to be non-responsive.
The Difference Between 199 Shop and The 199 Store
199shop.in has a name that is very similar to the199store.com . That's why, people are confusing the 199 Shop with The 199 Store. But, in fact, these two websites are very different and are completely different businesses. In order to help customers solve this confusion, the founder of The 199 Store recently released a video on YouTube to help tackle the topic. For whose who would like to know the difference, here is the YouTube video:
But, with so many negative reviews, 199shop.in is no longer an active ecommerce site. The online store was shut down a while back, likely due to poor reviews and complaints. On the other hand, The 199 Store is an e-commerce brand that sells everything for Rs 199, no questions asked!
Want to provide a 199shop.in review online or want to share some exciting products you got from The 199 Dtore? Drop it in the comments section below!
Stay tuned for the latest news online at Entertainment's Saga – home of the latest entertainment news in India. You can also follow us on Facebook, LinkedIn, Instagram, and Twitter.
Read the Latest News Online: