In an interview with Glamour magazine, Bollywood actress Priyanka Chopra Jonas revealed that she was bullied in high school.
Priyanka Chopra Jonas' Childhood
Priyanka spent approximately three years of her high school years studying in the US. She stayed with her maternal aunt's family. As an Indian studying in an American school, she had to face a lot of racism and bullying.
'There was this girl who was a major bully…..She made my life hell. She used to call me names and would push me against the locker. High school's hard for everybody, and then there's this woman,' said Priyanka Chopra. This girl had even called Priyanka 'curry'.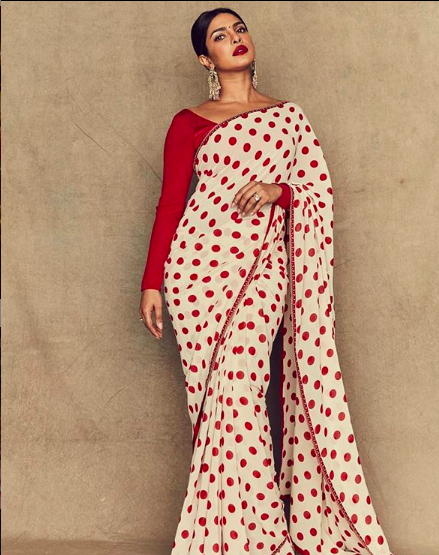 What Priyanka Thinks
The Bollywood actress goes on to say that one of the reasons why the American crowd does not understand Indian culture is because Indians in the US don't openly express it. According to Priyanka Chopra, Indians are worried to fit into the American crowd, due to which they restrain from showcasing their culture.
'Maybe I, being on the platform that I am, can say this louder than the kid who has to get on the subway and go to school: You don't need to be afraid of who you are. I don't want any kid to feel the way I felt in school. I was afraid of my bully. It made me feel like I'm less – in my skin, in my identity, in my culture.'
Priyanka Chopra's Work
Even though Priyanka Chopra was bullied in high school, it didn't stop her from pursuing her dreams as an actor. She is not only one of the best Bollywood actresses but has also made her mark in Hollywood. The actress was last seen in ABC's Quantico. She will soon be debuting in as a villain in a Hollywood movie – Baywatch – starring Dwayne 'Rock' Johnson. Also, her Bollywood movie with Farhan Akhtar – The Sky is Pink – will be out in theatres on 11th October 2019.
Get the latest Bollywood entertainment news online in India with Entertainment's Saga. Follow us on Facebook, Twitter, and LinkedIn for regular updates.
Read More From Entertainment's Saga: