Bollywood actor Ranveer Singh has always been in the news for his excellent acting and unique dressing sense. But today, he's in the news for a completely different reason.
Recently, Ranveer Singh gifted himself Lamborghini Urus SUV – one of the fastest SUVs in the world.
In India, the Lamborghini Urus has been a successful model for the company. That's because Lamborghini just completed the delivery of the 50th Urus in India and makes a new record for the fastest 50 deliveries for the company within the first 12 months.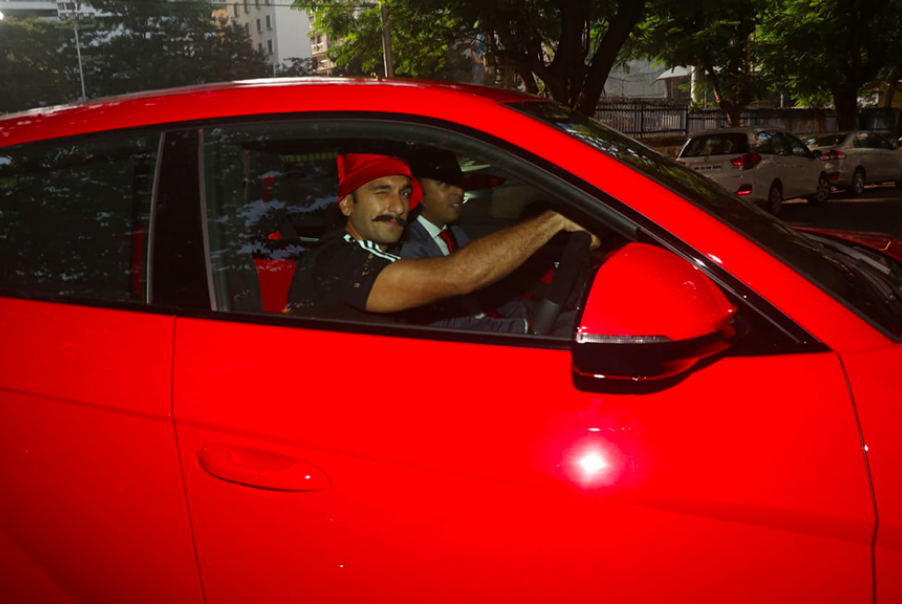 Fun Facts About Ranveer Singh's Lamborghini Urus
The car can accelerate from 0-100 km/h in 3.6 seconds
The car can accelerate from 0-200 km/h in 12.8 seconds
It can go up to 305 km/h, making it the fastest SUV
The Urus decelerates from 100 km/h to 0 in just 33.7 m
Read Also: Fun Facts About Ranveer Singh
The car truly leaves all of us in awe, and everyone from Entertainment's Saga congratulated Bollywood actor Ranveer Singh for the same! Comment below with your views of the car.
Get the latest Bollywood entertainment news online in India with Entertainment's Saga. Follow us on Facebook, Twitter, and LinkedIn for regular updates.
Read more from Entertainment's Saga: