Last Updated: 2nd August, 2020
The most talked-about private Diwali party hosted at Ekta Kapoor's residence has been in news for quite some time now. The first reason for this news as we all know is the presence of the long list of everyone's favorite celebrities. Some Bollywood celebrities who showed up include Shahid Kapoor, Karan Johar, Rajkumar Rao, Nushrat Bharucha, and a long list of many others. The second reason Ekta Kapoor's Diwali party has been in the news is because of Rishi Kapoor's oral feud with the media.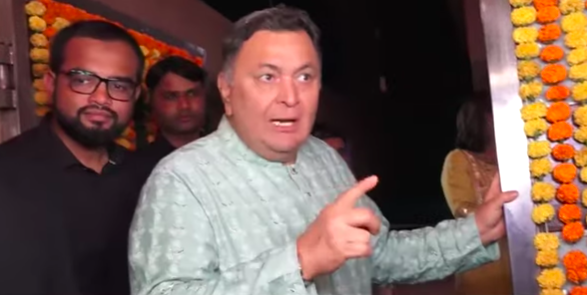 What happened to Rishi Kapoor? Check out this space!
Rishi Kapoor – who came back to India after 11 long months after his cancer treatment in New York – was also one of the guests of this star-studded party. It was during his exit along with his family that the feud happened. He was captured scolding the media for being too loud when he said "Don't make noise." He continued and said, "We have to maintain our dignity. People shouldn't look down upon us industry folk. Take your photographs, do your jobs, but just don't make noise. I notice this all the time, you people keep shouting all the time 'look here, look there'. Please don't do that." It was at this point that a random band guy intervened and asked if the same rule applies to him as well, that lightened up the entire mood of the situation. The same statement made the band guy an instant social media favorite.
An oral feud like this of a celebrity with the media person is no new in our industry parties and this video has since then been receiving mixed reactions, some appreciating Rishi Kapor for his calm response while others considering it as another hypocritical stint.
Here is a video of the same:
Did Rishi Kapoor do the right thing? Let us know in the comments section below.
Keep reading this space for the latest Bollywood hot gossips in the entertainment industry! Follow us on Facebook, Twitter, and LinkedIn for regular updates.
Read More From Entertainment's Saga: