Wedding season is just around the corner. Weddings with all their pomp and show is a much-awaited event for everyone in the family. Weddings bring together families to celebrate, dance, and enjoy their favorite in the most amicable atmosphere. Good food plays an undoubtedly important part in all the wedding functions.
Here we have jotted down some unique and different food dishes that you can add to your menu. You never know you just might get compelled to steal two to three dish ideas from here itself. Have a look!
Unique Food Ideas for a Wedding
Indian Tapas
Including some fun food items as papri chaat, masala peanut, sundal, dry poha, diced chicken bits can make your choice of tapas a real creative one. Munching these crunchy bites will definitely leave your guests appreciating this menu option for sure!
Sundal in Ice Cream Cones
I'm sure you must not have seen this dish much on the wedding menu. Sundal is basically dry roasted and flavored chana flavored along with South Indian spices. Sundal can be served in ice cream cones to give this dish a twist.
Dahi Chaat Served in Ramekins
Any occasion is just incomplete without dahi chaat. Dahi chaat or Sev puri can be served in ramekins to give it a more cool and enticing look!
Paratha Tacos
This dish is sure set to give the most loved paratha a new tasty twist. Just get some vegetarian or non-veg filling and pack it just like tacos. However, we do have more options for the ones on diet!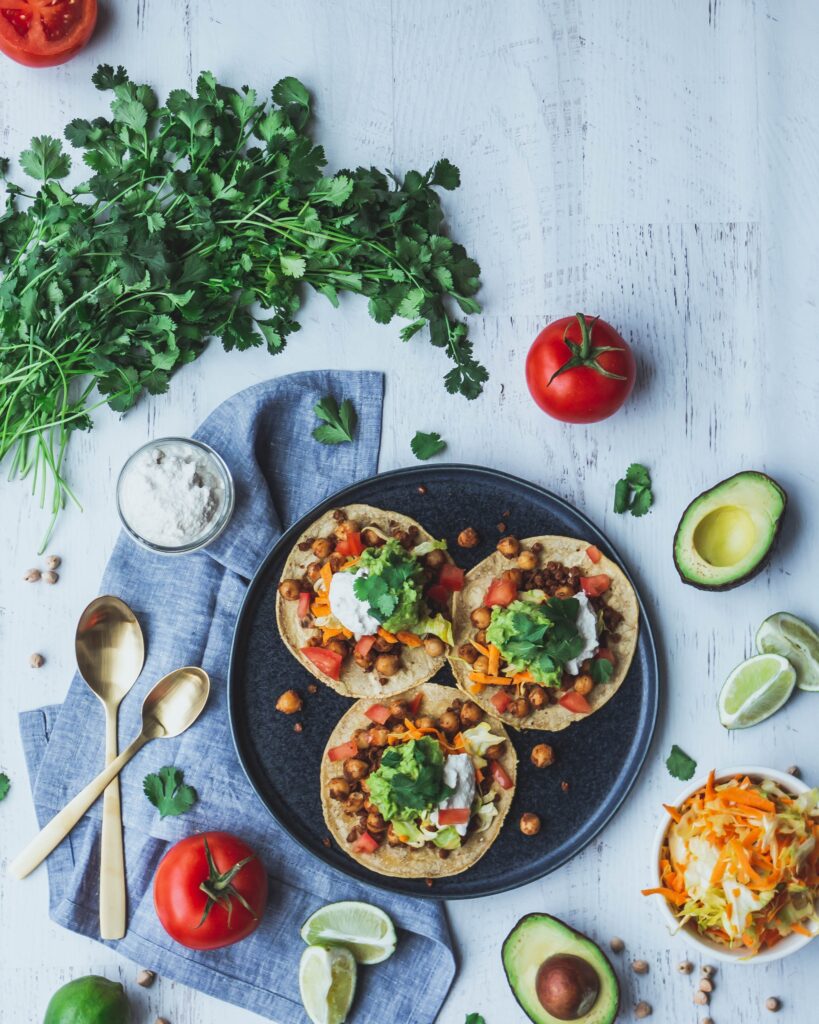 Vodka Gol Gappas
Gol gappas are a must to have in the snack section of any event. However, having them can be made fun by having gol gappas with their tangy water with vodka. If you wish to not have alcohol at the wedding, you can also just serve the water in the vodka glasses. So the next time you can have a mini competition over these gol gappa shots.
Read Also: Photo Booth Ideas for Your Wedding
Watermelon Tossed in Chaat Masala and Mint
This tangy mint flavored watermelon is one thing that your guests will savor remember for sure!
Kulfis Served in Vintage Cups and Glasses
Kulfi is loved by all equally. This delicacy can be served in cute vintage cups or stylish small glasses. Your caterer can experiment with the various flavors of kulfi!
Heart-Shaped Idlis Served with Coconut Chutney
These beetroot-laden idlis with coconut chutney is surely a healthy and delectable dish option to be put on the wedding menu option.
I'm sure by now you would have got a wide variety of choices to be put on your wedding menu.
Have any other food ideas for a wedding that you feel should be on this list? Let us know in the comments section below!
Stay tuned to Entertainment Saga for more such latest wedding trends and fun articles on our food blog online. You can follow us on Facebook, LinkedIn, Instagram, and Twitter.
Read More of the Latest Wedding Tips Online: