Maine Pyaar Kiya fame and Bollywood Actress Bhagyashree has been in the news for her revelation. She is married to her husband for a good 30 years now but there was a bad phase of 1.5 years in their marriage. To this phase Actress, Bhagyashree revealed it was the worst 1.5 years of her life.
The Bollywood Actress Talks about her Separation from Husband
In the released video, Bollywood Actress Bhagyashree openly admits that there was a time period of 1.5 years that her and her husband didn't live together. Also, she thanked God for the patch up with the husband.
In the complete video, she was seen saying that husband Himalaya is her first love to whom she ended up marrying. She also had a son early in their marriage. But also agreed that there was a time when the two of them were not together. She gasped and said she can't imagine if both after parted ways would have married someone else? With watery eyes, she said whenever she give a thought to that she ends up shaking with fear.
Read Also: Would Kajol Have Married SRK Had She Not Married Ajay Devgn?
Bhagyashree Eloped to get married to Husband
Bhagyashree was first seen in the movie Maine Pyaar Kiya opposite Salman Khan. The Bollywood actress married her school love, Himalaya in 1990 in the presence of husband's parents and friends – Salman Khan and Sooraj Barjatya. Her family never said yes to the marriage, hence the couple eloped and married in a temple.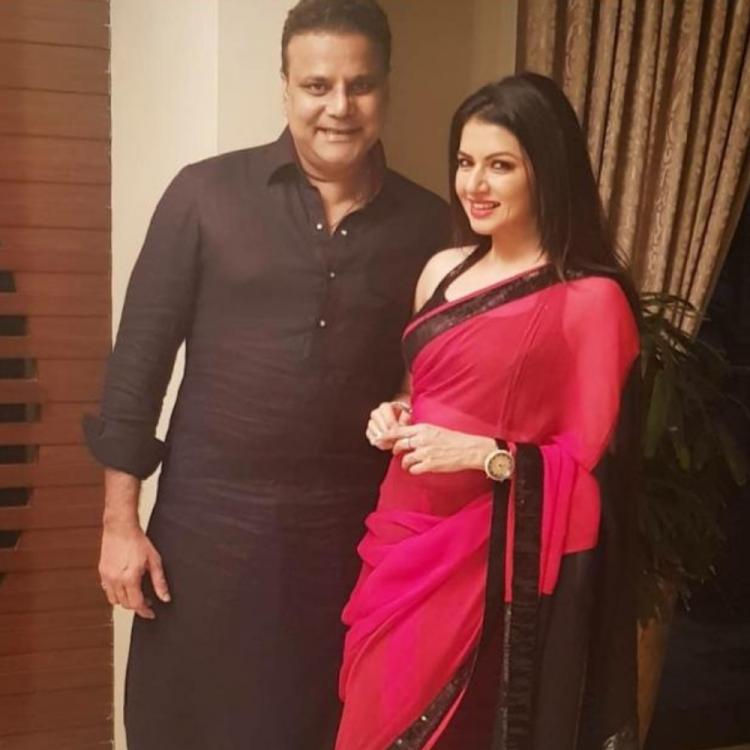 Actress Bhagyashree turned housewife Rejected Many Offers
Maine Pyaar Kiya's success was so huge that the actress always being approached for some roles. But she always rejected them and choose to stay home to take care of the family. She got pregnant with her son Abhimanyu very soon in the marriage. Upon her interaction with the Humans of Bombay media channel, she also accepted the fact that being in the initial stage of her career, she rejected all the offers and choose to stay home.
She further added that she has no regrets of choosing to be Homemaker, instead, she is very proud of this part of herself. She added some think that staying home for family and helping them in shaping their futures is backward. Being a homemaker is a thankless job and nobody praises you until your children have grown up to nice and kind human beings. She also praised the working women who always juggle between home and work without complaining.
Stay tuned for more such Bollywood celebrity news on Entertainment's Saga. We will get back to you with more Bollywood hot gossips. Follow us on Facebook, Twitter, and LinkedIn for regular updates.
Read More from Entertainment's Saga: