Last Updated: September 24, 2022
In this intense, fast-moving time, people are eagerly waiting for the right person. But, one question that many people have is how to know if he is the one. But, not to worry ladies! We have a few tips and tricks on how to tell if he is right for you!
He Supports You and Your Ambitions
No two people are exactly the same, and no one is perfect. If he's the one for you, he will support your dreams – no matter how big or small. Along with this, he will work with you to understand how he can help support you in reaching your goals. Not only this, but he'll also love your small quirks and nicks – even if he does not always understand them.
He Pays Attention to What You Have to Say
Communication is essential to make a relationship work in the long run. That's why it is important that you hear each other out and try to understand what your partner has to say. If he is the one for you, he'll actually pay attention to what you have to say and is open to having a healthy and mature conversation.
He works on building a future with you, not for you
There are two types of partners. One takes into account your dreams and ambitions while planning a future together. The other type of partners plan a future they feel is right for both of you and does not factor in your dreams and aspirations. If he's the first type, he is definitely a keeper!
Read also: 5 Rules for Online Dating if You're Looking For Something Serious
You Trust Him and Vice Versa
Like all relationships, even this one is built on trust. It's not possible for either of you to know exactly where your partner is and what he or she is doing. But, being able to trust each other will prevent your relationship from suffocating.
Good News or Bad – He's The First Person You Call
Being able to share a good moment or some bad events from your day with him shows that he's an important part of your life. Hope he's doing the same thing with you. 🙂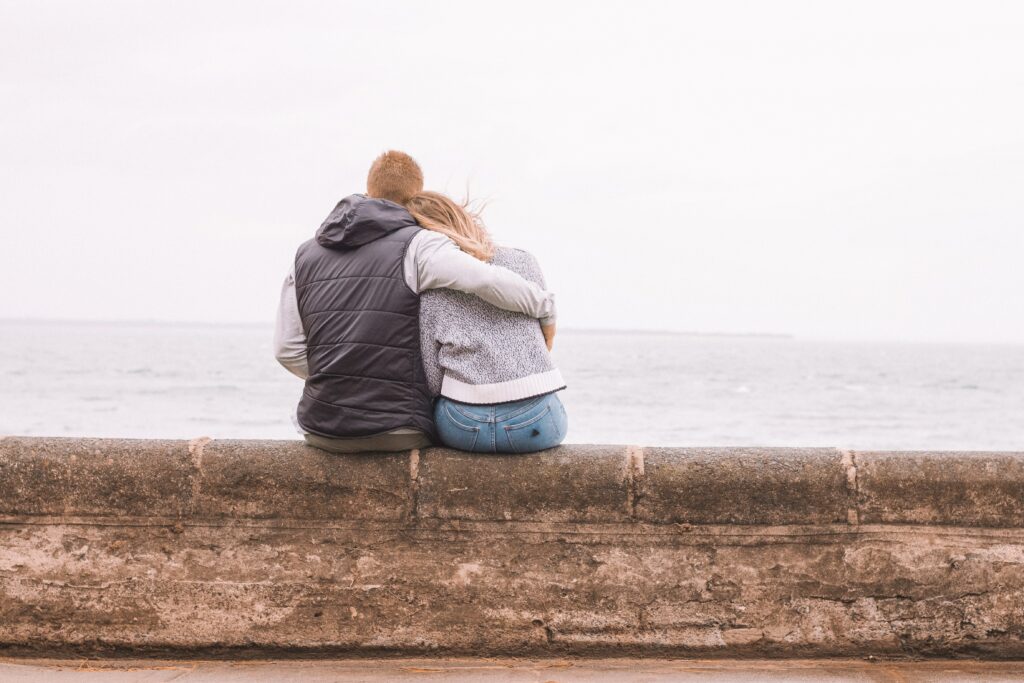 Ego Doesn't Come in Between
We aren't saying there won't be rough days in the relationship. But, where there is love, saying sorry to end a fight comes naturally. That's why, fights won't last too long, and your relationship will come out to be stronger than before.
You Know Each Other's Quirky Habits
Whether it is your funny laugh or his poor attempts to crack jokes, you know each other's quirky habits. And better yet, these quirky habits make you and your partner fall harder for each other.
He's Not Expecting You to Change for Him
If he expects you to change your lifestyle completely or feels embarrassed by certain parts of you, we'd recommend re-analyzing on whether he's the right person. Of course, no two relationships are the same, but you shouldn't be expected to change completely for a person.
He Doesn't Belittle You
A relationship is never meant to bring you down or make you feel less of yourself. A person who genuinely loves you will never belittle you consciously. Of course, this may happen unintentionally at times, and we recommend you share your thoughts with your partner. If he's the one for you, he will realize his mistake and work towards fixing it going forward.
Have any other ways on how to tell if he is right for you? Let us know in the comments section below!
About Entertainment's Saga
Entertainment's Saga aims to provide its readers with the latest entertainment news in India. Stay tuned for the latest dating tips online. Follow us on Facebook, LinkedIn, and Twitter today.
Read more from Entertainment's Saga: