The fan world was swarmed by a whirl of awe when the famous Bollywood actress Kajol. Kajol recently felt like an "ask me anything session" on her Instagram. Kajol and SRK (Shah Rukh Khan) are one of the most iconic pairings of Bollywood who share mesmerizing on-screen chemistry. The "Ask me Anything" session turned more fun when a fan asked that if she would have married Shah Rukh, had she not met her husband, Ajay Devgn.
The questions aren't the only thing that added drama and fun to the Q&A session; the answers were witty and extremely hilarious as well. The sassy responses that the beautiful Bollywood actress gave to all the questions is sure to bowl you over. Have a look at all that happened!
Kajol and Ajay Devgn's Love Story
Kajol and Ajay Devgn have been happily married for 20 years now since February 24, 1999, and are now happy parents to two adorable children, Nysa and Yug. These two are the perfect example of how 'opposites attract each other.' On one hand, where Kajol is extremely livewire, Ajay is quite the reclusive one. The audience has also seen their hot and cold natures on their on-screen mirrors in Pyaar Toh Hona Hi Tha! But in spite of being married and having two delightful children, the chemistry of Kajol with SRK is so irresistible that the audience till now hope that there is a spark between the two.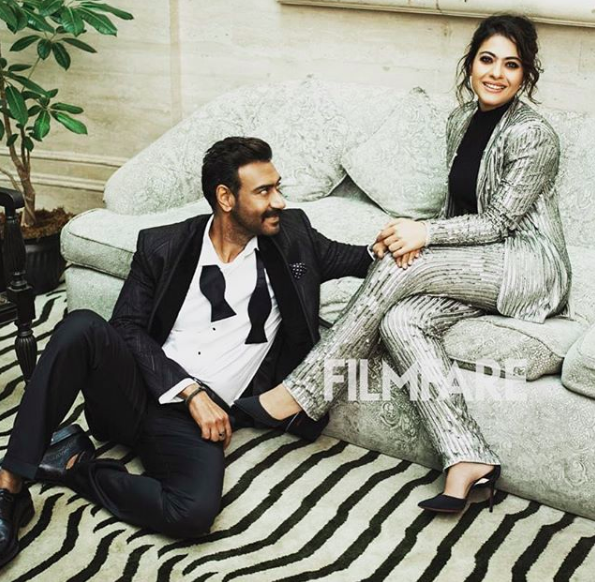 Though Kajol married her first crush and has been happily living her marital bliss to the fullest, there wasn't much known about the actress's life until she decided to fill all the voids on November 26, 2019, by answering some burning question on Instagram's Ask Me anything session.
Read Also: Fun Facts About Bollywood Actress Kajol
Kajol literally kept up with her promise
The actress promised to be super honest during her Q&A and answered pledged to be truthful. Among the zillion questions that Kajol answers in her Ask Me Anything session, there was one question in which almost everyone took an interest that took the paparazzi by the storm. A lot of people invoked their interest in the on-screen chemistry between SRK and Kajol and wanted to know whether Kajol would marry SRK if she didn't meet Ajay (who eventually happens to be her husband).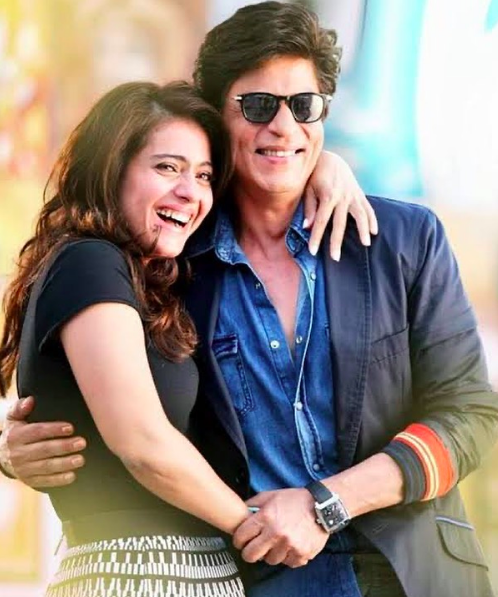 To this, the super-witty Kajol replied back with her fantastic sense of humor and replied: " Isn't the man supposed to be proposing." Whoa! That is literally something that made the star-famished eyes gaze more on her charming and jovial persona. After this question, other questions also popped up like "What would be Kajol's preference as an actor between husband Ajay Devgn and SRK?" Though the situation could have turned a bit uglier here, to this question, the actress shared her honest perspective and said that the preference would entirely depend on the situation.
Besides these bubbling gossips of the B-Tow that would remain young forever, Kajol also shared some exciting details on parenthood and some secrets of her happily married life with her husband, but these questions stole the show without any speck of doubt.
What Does Devgn Have to Say?
Well, from the very beginning, Kajol's husband has been quite optimistic regarding their marital relationship and doesn't believe that there won't be any third person taking his place in the near future. Though constantly the media as well as the fans, make a very diplomatic scenario regarding the husband of Kajol and start asking questions about whether Kajol has tied the knot with the right person or not, every time Devgn has proved himself worthy and depicted why is the ideal husband material for Kajol.
Stay up to date with the latest Bollywood hot gossips online at Entertainment's Saga. Follow us on Facebook, Twitter, and LinkedIn for regular updates.
Read More From Entertainment's Saga: