What is the most common food in India? Frankly speaking, I don't know the answer. If we talk about the food in India you will find a splendid variety of dishes. Indian food is very popular worldwide from Asia to South America. All the mixture of various spices and masalas fits every palette of flavor. Indian Food is Spicy, it is tangy, it is sour- because of this it is being liked by many people outside India. So, the question – What is the most Eaten Food in India? – is a hard one.
List of Most Eaten Food in India
Butter Chicken/Butter Paneer
A truly famous dish from the north part of India. Red tomatoes gravy with mild spices is the same for both butter chicken and butter paneer. While the gravy for both is the same, one is a non-vegetarian dish while the other is a vegetarian option. This one of the most eaten food in India as well as outside India. Butter Chicken is a very famous dish in worldwide restaurants as it has a well-defined mixture of herbs and spice so it can be eaten by the majority of the people. It is popularly ordered along with Butter Naan or Tandori Roti.
Dal Makhni
Another Dish from North India – specifically from Punjab – is dal makhani. The preparation of the dish is with Black Lentils and Kidney Beans with lots of butter (Makhan) in it. A favorite dish among vegetarians and serves with hot Rotis and Naans.
Read Also: 7 of Delhi's Food Influencers on Instagram You HAVE to Follow
Chaat
Roadside food that is most eaten Food in India is Chaat that we can say for sure. It soothes each and every taste bud, making it a unique experience in terms of taste. For tanginess, it includes tamarind chutney, for that sweet flavor, it has potatoes and curd. There are a variety of options available to choose from, whether its gol gappe or even dahi bhale.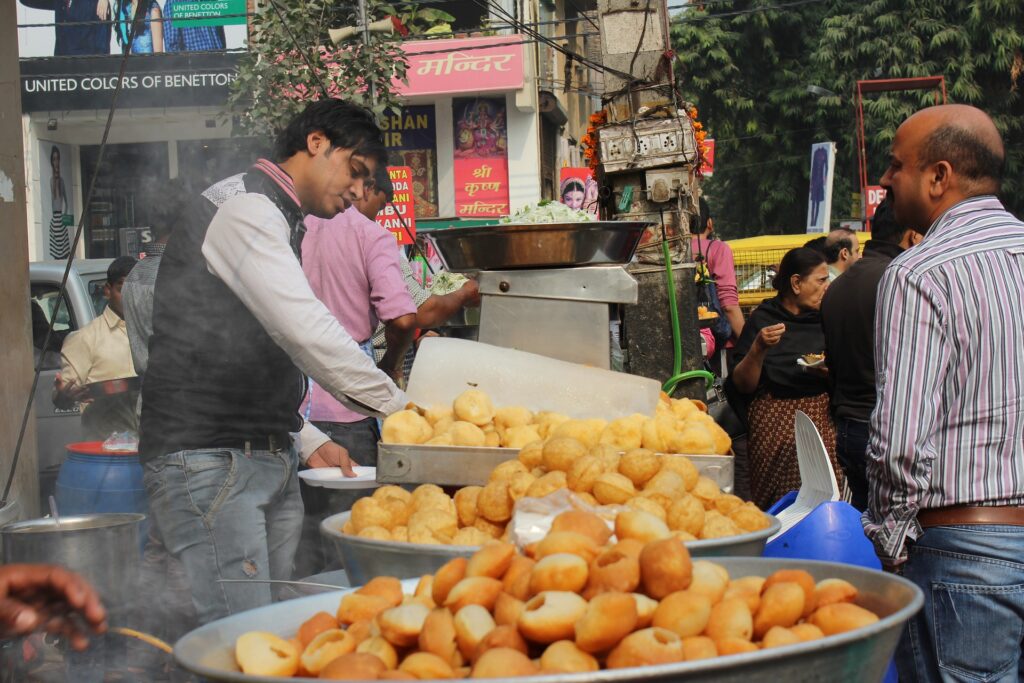 Kebabs
Savory Mutton Kebabs (Glaouti kebabs) are next on the list. The dish from Lucknow is famous for its charcoal flavor and minced texture. You don't need to chew Kebabs, they just melt in your mouth. It is served on Skewers or with naan and mutton gravy.
Biryani
Biryani famous Dish from South India. It is India since the Mughal period and made from Rice with vegetables, saffron, meat, and spices. The best part is every region in the south is famous for its unique flavor of Biryani. It is served with Curd.
Indian cultural and regional diversity influences food majorly. Like food in the North is influenced by the Persians who always include rich dairy products such as butter, cream in their food. The South food's main ingredient is Rice from which they dosa and idlis. The West like in Goa the food is inspired by Portuguese. The food in the East is from Raw vegetables as agriculture is abundant there.
Keep yourself updated on the latest food trends 2020 with Entertainment's Saga's online food blog. Follow us on Facebook, LinkedIn, and Twitter for regular updates.
Read more from Entertainment's Saga: